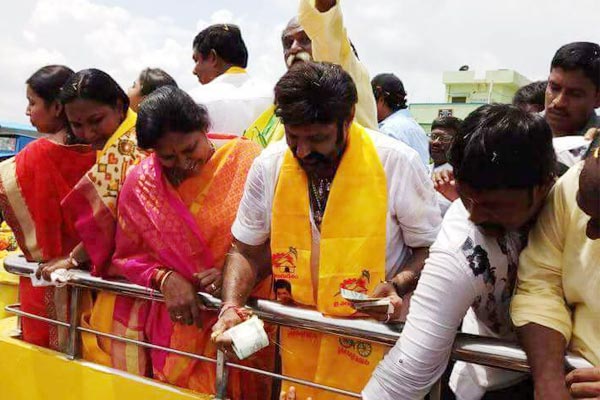 Telugu Desham Party MLA Nandamuri Balakrishna who is campaigning in Nandyal was allegedly found doling out cash to voters. The actor cum politician of the ruling party had been participating in massive road shows in Nandyal since Wednesday.
Two photos went viral in which the actor can be seen holding Rs 100 notes and handing them over to the people.The photographs showed Hindupur MLA along with other leaders disbursing notes to people from a vehicle.
In the background of the picture, the Minister for Tourism is seen speaking at the roadshow. While the Election Commission and the ruling party sort this matter, Balakrishna campaigning in Nandyal has created more trouble to the cycle party than ever.
TDP reportedly denied any such cash distribution and also claimed that the pictures are photo shopped.