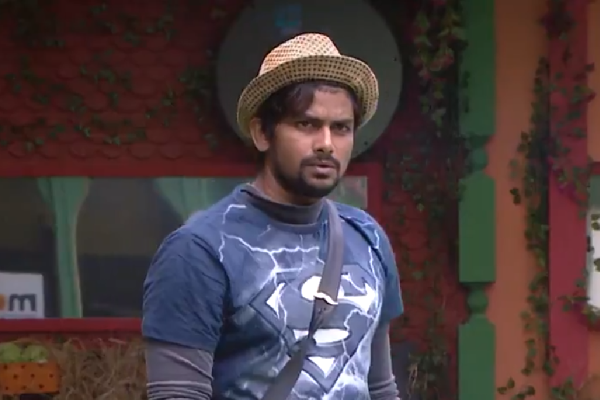 In Bigg boss 5, Bangaru Kodi Petta task continued today as well. There were several twists and turns in the episode.
Jaswant gets a secret task:
Jessie was expected to be eliminated in the first week but Bigg boss makers eliminated Sarayu in his place. In today's episode Bigg boss gave a secret task to Jessi. As per this task, he has to ensure that at least three contestants should have no eggs with them by the end of the round. Big boss also given an option that Jessie can seek the help from one housemate. He decided to take help from Siri. Siri convinced Shanmukh, Priyanka and Priya to give up their eggs. If Jessie wins the task he will be contender for Captaincy.
Sunny vs Priya:
Sunny and Priya have been having a bitter relation in the house since beginning. In this episode they had a strong argument once again. During the task, Sunny accidentally touched Priya. Priya reacted wildly on this and told if he again physically touches her, she will slap him. Sunny too raised his voice against her. It led to war of words between them. However, it looked like Priya is intentionally provoking Sunny for some unknown reasons.
Another task:
Bigg boss later gave another task to the housemates who got special eggs. Sriram played the game with Anne master but lost the game due to a small mistake.
Overall it's an engaging episode.