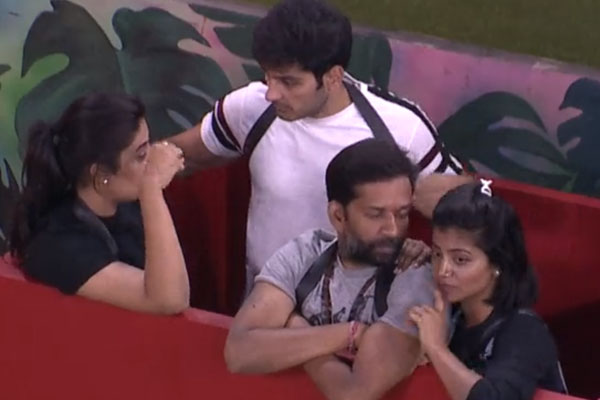 It is a known thing that Except Rahul, who won the ticket to Finale, all other housemates are nominated for eviction this week. Bigg boss today gave some weird tasks for the contestants to do and they should request the audience to vote for them. The contestants have to do the tasks until Bigg boss asks them to release.
One of the tasks was – to drink milk and raw eggs together until Bigg boss announces. Shiva Jyothy has taken this task and successfully completed it. Baba Bhaskar took the task of standing on a step attached to the pole. It has very little room that is sufficient only for one leg. Varun took the task of holding a long metallic rod in a fire ring at a specific position. Ali took the task as per which two bags of around 10 kg weight will be tied to ropes and he has to hold them without letting them fall. Sreemukhi took the task as per which a mouth organ will be placed in a dead fish's mouth and she has to hold the fish and play the mouth organ until Bigg boss releases. The same task was done by Dhan Raj in season 1.
All the housemates have done their level best to complete the task successfully and requested the audience to vote for them. We will have to wait and see who all will get saved this week.