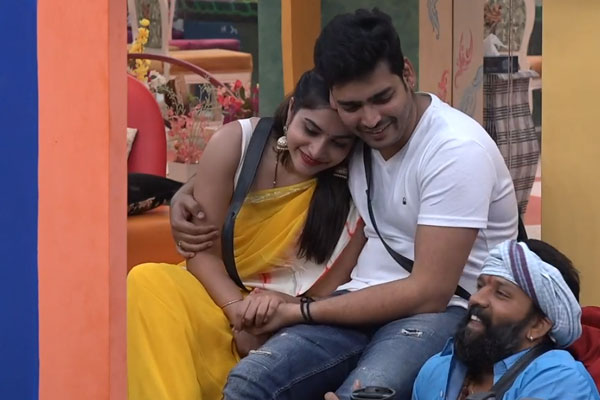 Bigg boss today gave a luxury budget task that looks like a skit. As per this task, all the housemates will travel in BB express train to various cities of India starting from Srinagar to Hyderabad covering total 6 stations. Each of the housemates will play different role and they can enjoy site seeing at each station. Depending on their performance, some of them will get additional points for luxury budget. Roles of housemates as below:
Ravi and Punarnavi: Newly wedded couple who got married a week back after eloping from home. They come to this trip for honeymoon
Ali Reza: Handsome travel manager
Sreemukhi: Unmarried woman who is searching for a nice guy to marry and she like Ali Reza
Himaja and Mahesh: Himaja is loud mouthed wife and Mahesh is henpecked husband
Shivajyothy and Vitika: Vitika is naughty teenager and Shivajyothy is her mother
Rahul and Varun: Drivers
Baba Bhaskar: The 'Chaiwala' at station.
During their halts at different stations, Bigg boss also gave some tasks to the housemates. Overall it was a bit boring episode as there wasn't much entertainment nor much of emotions.h