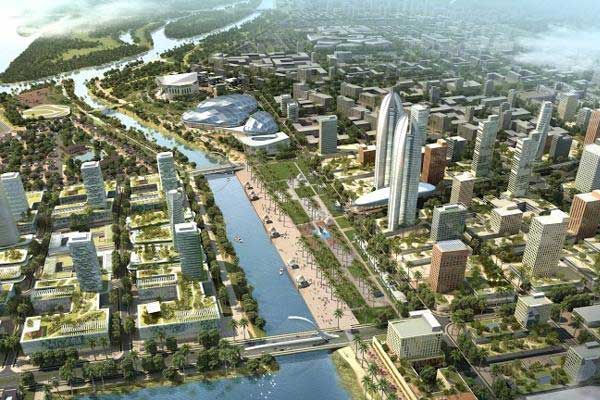 Ever since Congress bifurcated the state of Andhra Pradesh without even taking a decision on capital, the people of Seemandhra have been impatient on political parties. Some parties supported bifurcation without paying heed to emotions of Seemandhra and some other parties broke their promise on special category status. Remaining parties also took several U-turns on their stand regarding either special category status or capital of the state. While people are already fed up with these political parties for not caring about their aspirations and emotions, TV9's releasing a video byte with the title of political rap on AP capital and trying to poke fun at prevailing uncertainty regarding AP capital -makes the AP audience impatient.
Political games on Capital frustrating AP people:
It is known news that capital of a state is indeed an emotional issue as many farmers pooled their land for Amaravati. People also pinned their hopes on the development of the state and aspire for a stable capital irrespective of the location. With recent decision of AP government to change capital from Amaravati citing silly reasons already caused distress to many farmers. At the same time, people from other regions like Donakonda also not very sure of their future as ministers and leaders are giving contradictory statements on it. Meanwhile leaders from other districts started demanding to establish capital at their place
TV9 rap video poking fun at uncertainty:
While all this dillydallying of political leaders is causing frustration to the people of AP, TV9 trying to project this as a content eligible for humor is making people wonder whether the news channel doesn't care about the emotions of people of Andhra Pradesh. TV9 made a small rap video song with anchors like Deepthi and others on this subject and that rap song tries to make fun of the uncertainty regarding AP capital.
Would TV9 have dared to poke fun, had it involved sentiments of Telangana:
Many people are even questioning whether TV9 will dare to do such an act if it involves emotions of Telangana people or Telangana state. People of AP are even wondering where are those so-called intellectuals who come in front of media cameras claiming they protect self-respect of AP and fight for the cause of AP development.
Iit is high-time TV9 realize that this kind of videos are hurting the sentiments of people of AP and be sensitive to the emotions of audience.