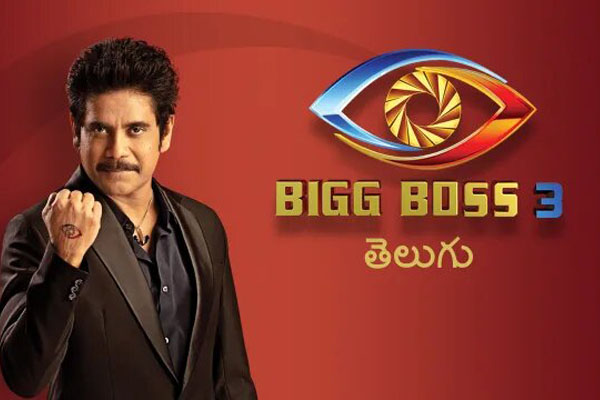 Monday is nominations day in Bigg boss house. This week also Bigg boss gave a physical task for nominations. The task is called safe parking.
Safe Parking task:
As per this 'Safe parking' task, shopping trollies are given to each of the housemates and whenever buzzer is given, they have to place the trollies in parking. However, there will be one less parking slot than the number of contestants and whichever contestant fails to find his parking spot, will be nominated. The task is similar to a musical chairs game in which the number of chairs will be one less than the participants in each and every round.
Before others could even think about how to play the game, Srimukhi stood in a strategical place to play the game. Varun who stood at exactly another extreme and was the first one to get nominated today. In the next round, Vithika stood at that place and she was the next one to get nominated. It is then the participants understood the strategical positions to win the game. Shiva Jyothy exchanged her position with Baba Bhaskar and also played right and successfully avoided nomination. Rahul also understood it and asked Sreemukhi to give her place but, obviously, she refused.
During the game, Shiva Jyothy got physically hurt at some point. In the third round, there was some confusion between Mahesh and Rahul about who entered the parking spot first and who did it correctly. Mahesh was the first one to enter but his trolly was not fully placed in the spot. So, Rahul got saved and Mahesh got nominated. In the last round, Rahul got nominated.
Vithika uses medallion immunity:
It is known news that Vithika won the 'Battle of medallion' task last week and she got immunity power that she can use once anytime in the next 4 weeks. As she got nominated today, Bigg boss asked her whether she wants to use it now. She told, 'yes' and so she came out of nominations. Given the negativity on her after she pushed Baba Bhaskar during medallion task, she has high chances of getting evicted this week, had she been in nominations. So, it is definitely a wise decision from her side to use that immunity now. Moreover, her husband Varun, her groupmate Rahul also in nominations and definitely votes will be split among themselves had she been in nominations.
We will have to wait and see who will be evicted out of Varun, Rahul, and Mahesh this week.