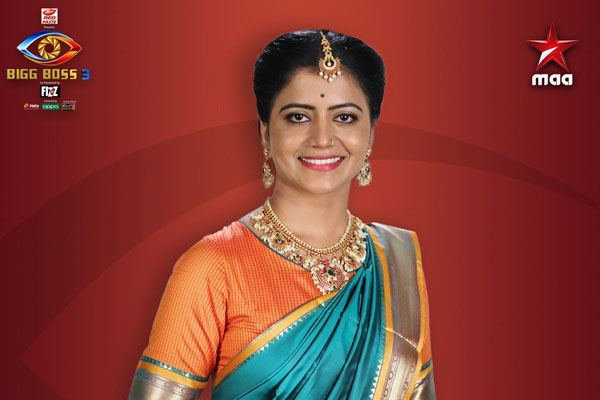 Bigg boss is a reality game show but there are some sentiments in this show during any season. One such sentiment was in both the seasons of 'Bigg Boss' show Telugu 11th contestant entering the house – Shiva Balaji and Kaushal won the title. One more sentiment that became viral on social media this season is that with whomever, Shiva Jyothy becomes close, they will get evicted from the house.
Shiva Jyothy has been very emotional and the audience got connected with her emotions in the first week itself. She was the first housemate to shed tears in the house and making other housemates cry in the house. However, her too much of crying became monotonous. Moreover, Shiva Jyothi crying for silly reasons became unbearable for the audience after some time. She also is looking very meek and always needs someone to support her emotionally. But the twist is that, with whomever, she becomes close they are leaving the house in recent weeks.
Rohini:
After the initial 3 weeks, she became close to Rohini and she got evicted that week. In fact, it is the chitchat with Shivajyothy cost Rohini eviction from the house.
Ashu, Ali, and Himaja:
After the exit of Rohini, her best friend, Shivajyothy became close to Ashu and the same week she got evicted from the house. Then, she became close to Ali Reza and he also got evicted the same week. Next week Shilpa evicted but she was not a close friend of Shiva Jyothy, and probably she is one exception to this sentiment. Later Shivajyothy became close with Himaja and incidentally, Himaja was evicted next week.
Ravi:
Of late, she has been moving very close with Ravi emotionally. Even when the entire house is sitting in the living room, chitchatting among themselves, Shiva Jyothi and Ravi used to sit separately and chitchat. Even though there were many reasons for Ravi's eviction, it also aligned with this 'Shiva Jyothy's sentiment'.
Next is Mahesh?
As of now, it looks like Mahesh is becoming close to her. If the same sentiment continues, he may be evicted next week. However, it is too early to predict that, as the nomination process is yet to start tomorrow. We need to wait and see whether Mahesh will come to nominations or not this week. Anyway, this sentiment of Shivajyothy has become viral on social media.