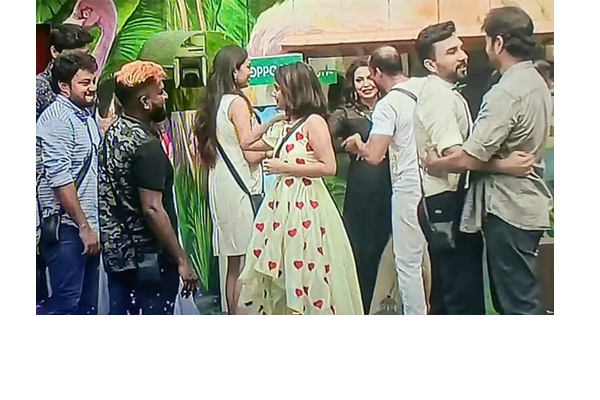 After showing journey of Deepthi , Samrat and Tanish in Bigg Boss house, today's episode continued with journey of Geetha Madhuri and Kaushal in the house.
Bigg Boss appreciated Geetha Madhuri for displaying her childlike nature and her naughtiness. Bigg Boss told he was surprised to see a celebrity like her becoming a child in the house. Bigg Boss also appreciated her for taking a stand when the situation needed. Bigg Boss also revealed that, he himself danced, when she mesmerized every one with the songs. Telugu 360 earlier SWOT analysis on her ( https://www.telugu360.com/swot-analysis-geetha-madhuri-biggboss2-telugu/ )
Later , Bigg Boss showed the journey of Kaushal in the house. Kaushal became very emotional when he saw his family members in the video of Bigg Boss season. Bigg Boss appreciated his focus and hard work in Bigg Boss house and his determination to win the game.
Later, it was the reunion of all the contestants of Bigg Boss 2 season. Except Nutan Naidu, everybody visited the house. As usual Tejaswi dominated the house with her hyper active nature. Bigg Boss also evoked some laughs by teasing Ganesh. All the finalists were curious to know from their friends, who joined the house today , about their prospects in the finals but most of them did not reveal anything except Tejaswi who was seen indirectly criticizing Kaushal Army for character assassination they were doing on all other housemates on social media platforms.
All the housemates spent quality time in the house. Bigg Boss took them down the memory lane by reminding their beautiful moments in the house.