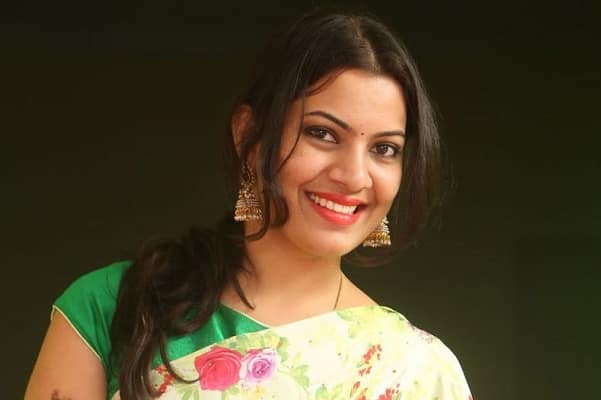 Telugu 360 has done SWOT analysis on the finalists of Bigg Boss season 1 earlier (www.telugu360.com/will-bigg-boss-telugu-title-winner-swot-analysis). Let's have a look at strengths and weaknesses of the Bigg Boss season 2 contestants and their prospects to win bigg boss title show. Totally 5 contestants are in the finals- Geetha Madhuri ,Kaushal , Tanish, Samrat and Deepti. In this article let's focus on Geetha Madhuri strength , weakness , opportunity and threats to win the coveted title.
Strength:
Geetha Madhuri had some following as singer even before entering the house. Many people like her as singer. During this Bigg Boss season 2 she reached finals. She will be competing Kaushal ,Tanish , Samrat and Deepti. Her biggest strength is her guts and braveness. When Shyamala reentered into the house, she has clear understanding of what is happening outside the house and in fact she revealed to her a buddies about Kaushal Army and other social media trends. Shyamala's behaviour has completely changed after her re-entry and she was seen moving very closely with Kaushal, obviously because she knows about social media trends. Actually reentry of Nutan Naidu and Shyamala completely spoilt the show because housemates came to know about what is happening outside. However Geetha Madhuri chose to confront Kaushal in many scenarios despite knowing about Kaushal Army and social media trends. While Shyamala and Deepti preferred to play safe game by not rubbing with Kaushal, Geeta decided to speak as per her conscience and audience liked her for this. She even nominated Kaushal for entire season and that earned her many fans.
Her analytical skills is another strength. To be frank she was the only contestant who analysed Kaushal's game plan perfectly and tried to expose it. She also played very smart during secret tasks.
Weakness:
Geetha Madhuri's main weakness is physical tasks. She never participated with her full strength in physical tasks. In fact she even surrendered without fighting during physical tasks. Another weakness is, lack of clarity while expressing her thoughts. Because of this lack of clarity while expressing, she was sometimes seen as confused person.
Opportunity:
Confronting Kaushal earned her big fan following. Also her fellow singers are coming out in support of her. There is also another campaign going on about a woman contestant winning the title this time. Overall her guts, her fan following as a singer, campaign of women contestant winning the title are opportunities for her to win the title.
Threats:
Her passiveness during physical tasks, her laziness in some of the activities make people to think once again before voting for her.
We will have to wait and see whether she will win the title or not.