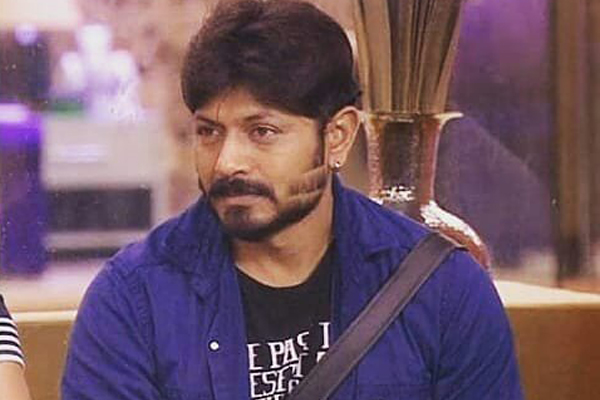 Today Bigg Boss gave a task to all the housemates to tell, out of the remaining housemates whom do they want in finale and whom they don't want in Finale along with them. They also have to tell the reasons for the same.
Tanish told he wants to have Samrat along with him on the stage of finale as he is his best buddy. He told he doesn't want Kaushal along with him and explained the reasons. Tanish reminded Kaushal about his campaigning yesterday and told while every housemate spoke positively, he was the only one to speak negatively about other housemates.
Deepti told she wants to see Geeta along with her on the stage of finale. She said , Geeta is like her alter ego. She also told she doesn't want to see Kaushal on the stage of finale along with her. She explained that even though housemates never cornered Kaushal, he always says housemates have cornered him and by saying so he is distancing himself from the housemates.
Geeta also reciprocated to Deepti saying, she wants Deepti to be her mate in the finale. She also told, she doesn't want to have Kaushal in the finale along with her. She told, she believes winning the hearts of the housemates and people is also as important as winning the game and in that aspect Kaushal's path is completely different to her path.
Kaushal told, he wants to have Geeta along with him in the finale as she has some fan following outside the house and also she got saved from evictions several times by the audience which shows she is a strong contestant. He told , he doesn't want Samrat along with him in the finale as he was there in the nominations only for two times and also he came to finale because of a task rather than by the vote of audience.
Samrat replied strongly to Kaushal. He told it is true that he was there in the nominations only for two times , but even out of those two times, he reminded Kaushal, he self-nominated once to save none other than Kaushal during handcuff task. Other than that, he was in nominations only once in the entire season that indicates how much housemates loved him. He also told he wants Tanish along with him in the finale.
Later, Sudheer Babu joined the house as part of promotions of his latest movie. He told housemates that they have become family members of all the houses of Telugu States. He told , his character in movie is similar to the Bigg Boss as he plays a very strict manager role in the movie. Both Sudheer Babu and heroine dance along with housemates of Bigg Boss.