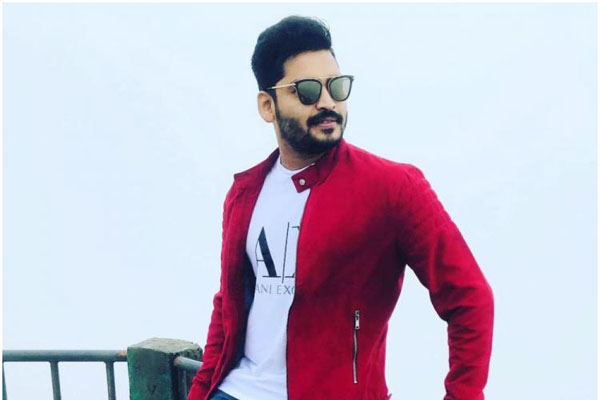 Bigg boss game is going strong in this season and this week – Baba Bhaskar, Ravi Krishna, Sreemukhi and Varun are in the danger zone as they are nominated for eviction from the house. If reports are to be believed, TV actor Ravi Krishna will be evicted from the house today.
TV actor Ravi Krishna, who became popular with serials like 'Varudhini Parinayam' was second contestant into the house. He was very passive in the initial weeks. He didn't land in any controversies so far in the house and maintains cordial relations with almost everyone in the house. At the same time, he didn't make any strong impression on the audience as well.
Nominating Sreemukhi instead of Shivajyothy was a blunder by Ravi?
Bigg boss is a strategic game. If one plays strategically during the nomination process, one can sustain in the game despite some weaknesses. For example contestants like Mahesh and Shiva Jyothy are weak and yet sustained in the game. One strategy that some smart contestants follow in Bigg boss show in different languages is this – whenever they are in nominations, they ensure someone who is weaker than them also there in the nominations. If they have immunity for a weak, they will ensure all strong contestants in the nominations. If they are not sure whether they will come to nominations or not they will see that weak candidates are in nominations.
During nomination process, Ravi saved ShivaJyothy over Sreemukhi. So Shivajyothy got saved with one vote. Had she saved Sreemukhi and nominated Shivajyothy, most probably he could have saved as Shiva jyothy got lots of negativity in recent weeks for slipping back into her old habit of too much of crying. But as she got saved this week, Ravi had to complete with Varun, Sreemukhi and Baba. Obviously Varun and Sreemukhi are strong contestants with individual fan following while the voting patter oscillated between Ravi and Baba Bhaskar. But as per reports, Baba scored over Ravi and got saved.
Baba also saved Shiva jyothy over Sreemukhi:
In fact Baba also saved Shiva Jyothy over Sreemukhi and Vitika over Ravi and it looked like he regretted these decisions. He was also nervous this week on eviction, probably for the first time, because of all strong candidates in nominations. We will have to wait and see how true are these reports.