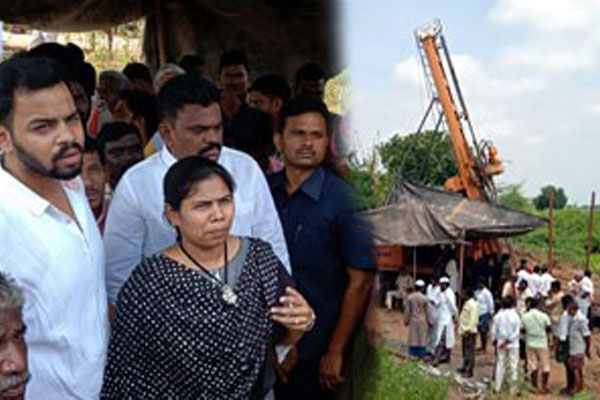 All of a sudden, the government stopped ongoing uranium exploration works at Yadawada village in Allagadda mandal in Kurnool district. This is because a large number of villagers gathered after arrival of Former minister Akhila Priya and her followers to hold a protest programme. Her arrival and protest forced the operators to stop exploration works immediately. Then, she gave a call for 'Save Allagadda' campaign against the Jagan Reddy government for allowing uranium mining in the area.
Akhila Priya told the villagers that the uranium exploration has already led to outbreak of diseases in Kadapa district. This is despite the fact that the chief minister hails from that district. But such harmful activities will not be allowed in Kurnool district. She chalked out a plan to hold the campaign in all villages in Allagadda area.
The Kurnool incident triggered fears whether the government is secretly going ahead with uranium mining regardless of all round criticism from people's organisations, intellectuals, local residents, etc. Residents of villages in the vicinity of Nallamala forest are greatly agitated over the harm that may happen to them. Comments by film celebrities and Pawan Kalyan's call have already created lot of awareness there. It is indeed going to be tough for the government to go ahead with its plans.