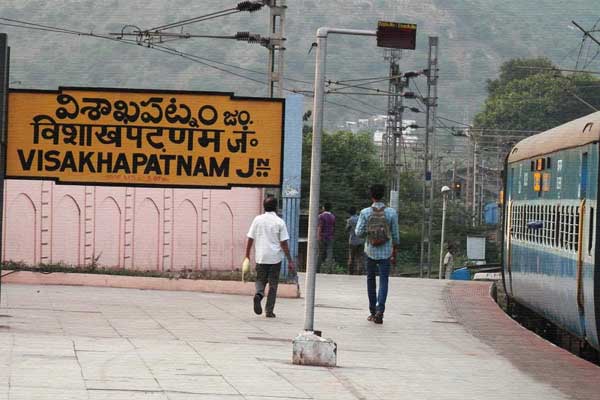 The BJP is getting ready to field its resourceful youth leader PVN Madhav as its candidate in the MLC election from North Andhra graduates constituency, for which the notification was issued already by the Election Commission. Though the party is yet to announce its candidate officially, as negotiations at state-level on seat sharing remains inconclusive with TDP, the TDP leaders also conceding this seat to BJP.
PNV Madhav is son of BJP's veteran and former state president PV Chalapati Rao. He is mainly banking on the good will gained by his father during his decades old public life as an MLC and also prominent trade union leader, in this region.
However, BJPy leaders are fearing that strong sentiment of the local population against the failure of the Narendra Modi government in announcing Railway Zone with Visakhapatnam as headquarters, besides special status to the state and special package to the backward north Andhra districts, would badly impact its chances.
Incidentally BJP made these promises in its 2014 election manifesto and these issues were figured in the AP Reorganisation Act, for which the Narendra Modi governments confirmed its commitment.
As of now, CPM candidate A Aja Sharma, with the support of left parties and mass organisation is ahead in his campaign, besides independent candidate VV Ramana Murthy, who is a senor journalist. The YSRCP is not fielding any candidate and the Lok Satta announced its support to Ramana Murthy.
However, Madhav is seems to be confidence that he can win over the people due to his vast organisational network. Though announcement of the alliance between the BJP and the TDP is delayed, he is hopeful that it will not impact their winning chances. He said that the TDP-BJP combine has already enrolled the voters for the election.
"The Centre and the State governments development and welfare programmes, grassroots network of the Sangh Parivar and committed BJP cadre are my plus points. We will kick-start the campaign soon. The alliance announcement is only a formality," he added.