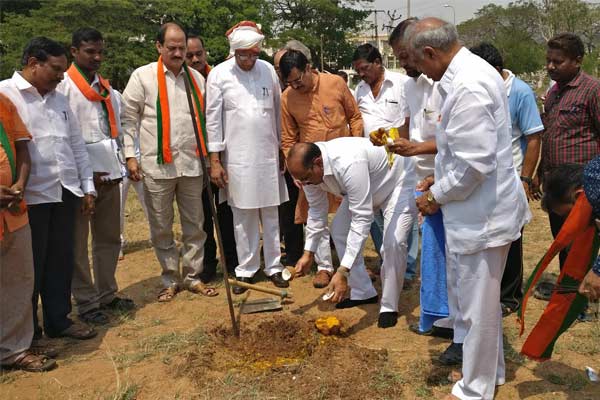 Vijayawada: The Andhra Pradesh State unit of the Bharatiya Janata Party had finalised the Siddhartha Medical College grounds for the party national president Amit Shah meeting to be held on May 25.
Party senior leaders, led by Minister Kamineni Srinivas, Jammula Shyamkishore, V Srinivasa Raju, V Satyamurthy, performed the ground breaking ceremony at the grounds.
The Minister said that the party in the State had formed 25,000 booth committees across the State so far and three members of every committee would attend the proposed meeting. He said that the party was now expanding its base in the State and had already completed the membership drive.
The BJP leaders, though not speaking openly, are working on roping in several top leaders from the State into the party in the presence of Amit Shah. The BJP leaders in the neighbouring Telangana State are also planning for the large scale admissions into the party during his three-day visit to Hyderabad. On similar lines, the BJP leaders in AP are also planning for major defections.