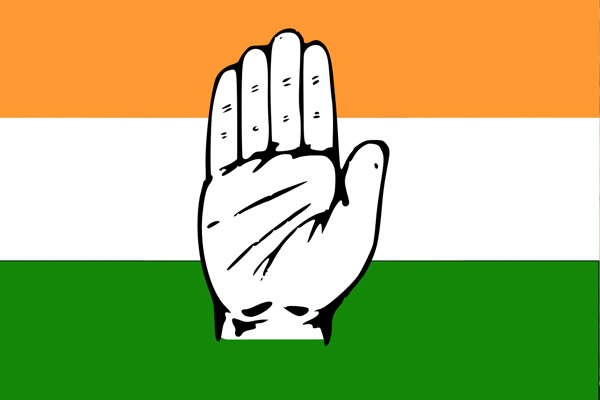 The Congress on Monday hit out at the ruling BJP and the Rashtriya Swayamsewak Sangh (RSS), accusing them of being anti-Dalit and anti-backward and said they want to end reservations in the backdrop of discussions.
Addressing a press conference at the party headquarters, senior Congress leader P.L. Punia said, "Baba Saheb B.R. Ambedkar believed that socio-economic inequality would be a challenge. Thus reservation was brought in place for the same reason."
"But the BJP has always been trying to change the Constitution. They always advocate abolishing the Constitution. Now they want to debate reservation," he said.
Punia said that the BJP tried to end reservations in educational institutions and that it also played an important role in weakening the SC/ST Act.
"During the debate they said that there are some shortcomings in it and it can be misused," he said referring to the debate on SC/ST Act. "Based on this, the Supreme Court gave its decision," he said.
Slamming the government, Punia said, "Ending reservation is a well-planned strategy of the BJP and the RSS. They want to end reservations in the backdrop of discussions, which is condemnable and shows their ill thoughts."
The Congress leader's remarks came a day after RSS chief Mohan Bhagwat stirred a row after he said that there should be a conversation in a harmonious atmosphere between those in favour of reservations and those against it.
Criticising the BJP for diverting the real issues, Congress spokesperson Pawan Khera said, "It has become the habit of the BJP and RSS to keep raking up issues and creating conflict in the society, issues on which opinions are sharply divided that can divert voters' attention from day to day problems of the government."
He said the only motive behind BJP's decisions is to distract people. Citing examples, he said, "Be it demonetisation or Article 370. People have to understand this trap of BJP, that they try to divert attention from the main issues. The atrocities on tribals and Dalits are not hidden."
Congress' Dalit face Udit Raj said that the BJP does not accept the Indian flag and the Constitution. "On December 11, 1948, the RSS had organised a big rally at Ramleela Maidan in Delhi and they also burnt the effigy of Ambedkar."
Udit Raj alleged that by ending reservations the BJP's motive is to make people of different communities fight among themselves.