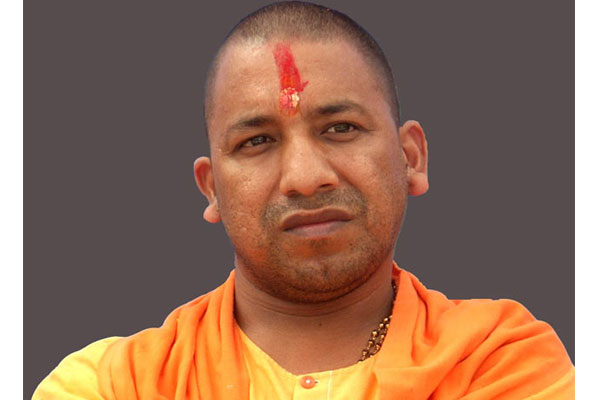 Yogi Adityanath, the controversial mascot of hardline Hindutva, will be the next Chief Minister of Uttar Pradesh.
In a move that surprised many, the 44-year-old five-term MP from Gorakhpur was elected the BJP legislature party leader at a meeting of the newly elected MLAs, a week after BJP won a resounding three-fourth majority in the key Hindi heartland state, making a combeback to power after 15 years.
State BJP chief Keshav Prasad Maurya, who was himself in contention for the top job, first announced Adityanath's election.
Maurya, the MP from Phulpur in Allahabad, will be the Deputy Chief Minister apart from senior BJP leader and Lucknow Mayor Dinesh Sharma.
Later, addressing the media, Union Minister M Venkaiah Naidu, who along with BJP general secretary Bhupendra Yadav was present at the meeting as central observer for the election, told a press conference that Adityanath's name was proposed by Suresh Khanna, an 8-term MLA, and seconded by 10 others.
Naidu said even after the proposal was made, he asked the 312 newly elected MLAs if they wanted to propose anybody else for the post, but they all backed Adityanath unanimously.
Naidu said that the Yogi then said he needed two deputy CMs to assist him in the gigantic task, following which it was decided that Maurya and Sharma would hold the posts.
As the meeting was about to begin, an element of surprise gripped the venue when Adityanath reached Lok Bhawan opposite the imposing Assembly complex.
Midway through the meeting, Sharma was asked to attend the deliberations.
Interestingly, none of the three is a legislator in Uttar Pradesh.
As soon as it was decided that the saffron-robed Gorakhpur MP will hold the reins of the state, party leaders and MLAs rushed to the dais with sweets and garlands.
Adityanath will be the 21st chief minister of Uttar Pradesh and the fourth from the saffron party.
He will be sworn in tomorrow at a ceremony at Kanshiram Smriti Upvan at 2.15 PM where Prime Minister Narendra Modi and BJP chief Amit Shah will be present. .
Source: PTI
Telugu360 is always open for the best and bright journalists. If you are interested in full-time or freelance, email us at
[email protected]