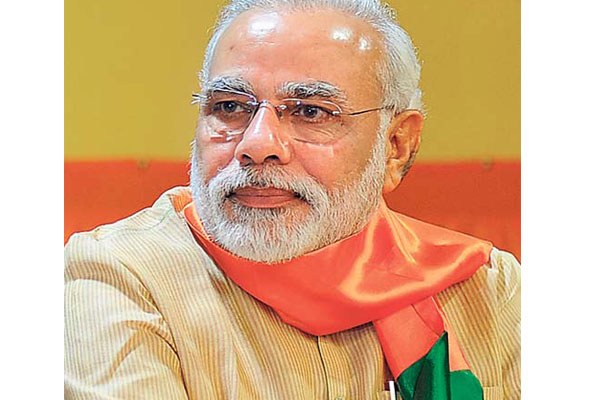 In the absence of official celebration of Telangana liberation day by TRS government,the BJP is planning to organize a commemoration program for the man behind the liberation of Telangana from Nizam, in a fitting manner and Prime Minister Narendra Modi as the chief guest. The man, the party thinks, is Sardar Patel.
BJP and Congress have been demanding that the September 17, the day when Nizam was state captured and merged with Indian union, be celebrated as Telangana liberation day officially. TRS government is not ready to do it as there was a possibility of the military action Sardar Patel permitted being portrayed as a victory India over Muslims, who are a force in Telangana.
So, BJP wants to celebrate Vallabhbhai Patel's birth anniversary on October 31 and praise the courage of Patel in forcing Nizam to kneel down before mighty India. The party is planning to bring Prime Minister Narendra Modi to Telangana on the day. The Modi government is observing Sardar Patel's birth anniversary as Rashtriya Ekta Diwas (National Unity Day) from 2014. The BJP is making arrangements to celebrate the 140th birth anniversary of Sardar Patel in a big way in Parade Grounds, Secunderabad.
The saffron party is waiting for some occasion that would help raise anti-Nizam sentiments in Telangana to derive some political mileage. The party also hopes Modi's visit would be the right opportunity as he is being portrayed as second Patel.