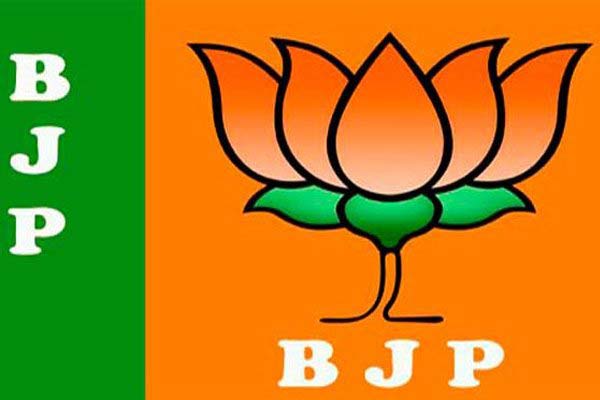 The stunning performance of the BJP, for the first time in Maharashtra in municipal polls makes the party leadership to smile, that too in the middle of crucial Uttar Pradesh assembly polls.
BJP has emerged as a clear winner at all the other eight municipal corporations barring Mumbai and Thane Municipal Corporations that went to polls this week. BJP has also emerged as a clear choice in nine out of the 25 Zilla Parishads.
Maharashtra Chief Minister Devendra Fadnavis thanked the people of Mumbai and state for voting BJP to power in 8 out of 10 municipal corporations across state. He said the party respects people's mandate and said people have voted for transparency in governance adopted by Prime Minister Narendra Modi. He added that this also helped them gain in roads into zilla parishads with Congress strongholds.
Refusing to comment on possible alliance with Shiv Sena post-election results, he said the core committee will take the final decision. Shiv Sena President Uddhav Thackeray too commented on similar lines saying the party will not rush into an alliance with the BJP yet.
In the elections to prestigious Brihanmumbai Municipal Corporation (BMC), the ruling party Shiv Sena has registered victory at 84 seats out of total 227 seats. The BJP has gained the second position bagging 82 seats. Results have been declared for 226 seats out of the 227. Congress is at third position winning 31 seats, NCP seats, AIMIM 3 seats and MNS 7 seats.
In Thane Municipal Corporation, Shiv Sena has won 60 while NCP has won 31 seats out of 131. BJP has won 21 seats while MIM has opened its account in Thane by winning 2 seats. In Ulhasnagar Municipal Corporation, BJP is leading on 32 seats while the Shiv Sena is leading on 25 seats out of total 78 seats. BJP is also leading in the municipal corporations of Nagpur, Nashik, Pune, Pimpri Chinchwad, Amravati, Akola and Solapur.