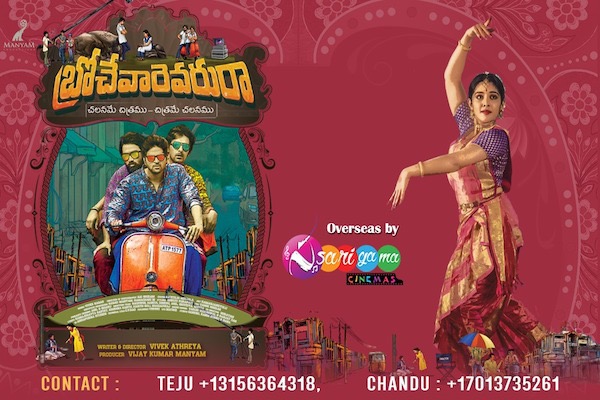 Brochevarevarura, which features Sree Vishnu, Rahul Ramakrishna and Priyadarshi in the lead roles, has been making some buzz in audience because of its quirky and intriguing teasers. The film is billed as a crime comedy with an interesting setup and relatable characters. The story revolves around three happy-go-lucky guys who decide to settle in life by resorting to a kidnap and demand money as ransom.
The teasers and theatrical trailer have struck the right chord ahead of its release this Friday. It seems like the film is made to grab the attention of youth audience. Nivedha Thomas and Nivetha Pethuraj are playing the female leads in the film. While Nivedha plays a classical dancer, Nivetha will be seen as an aspiring actor. Sree Vishnu has evolved as a reliable actor with back to back hits. Also, Priyadarshi and Rahul Ramakrishna are likely to draw more attention on the film.
As Summer films slowed down at box office and no heavy competition in the next couple of weeks, Brochevarevarura has a good chance to set the cash registers ringing if it manages to garner hit talk from the first day.
Directed by Vivek Athreya, the film has its music by Vivek Sagar and Sai Sriram handled the camera. Vijay Kumar is the film's producer.