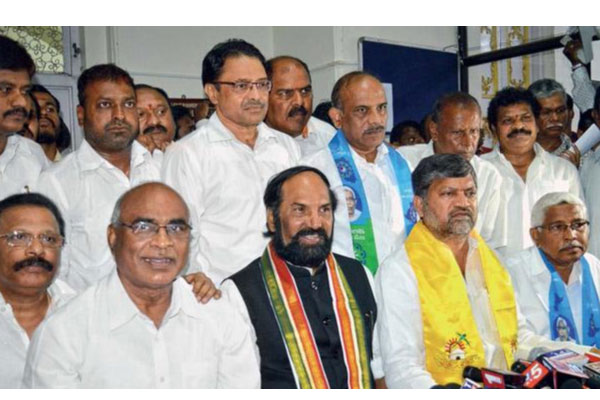 It is going to be a big dilemma for the Telangana Governor whether to recognise People's Front as a single unit or not. In the event of a hung assembly, the Governor ESL Narasimhan would have to invite the single largest party first to form the government and then prove its strength.
But what if People's Front emerges victorious with simple majority while the TRS becomes the single largest party. In such a situation, the Congress, TDP, TJS and CPI leaders want the Governor to treat their alliance as a single unit and thereby give them the first chance.
To prove their point, the alliance partners are meeting the Governor and informing him about the unity in their front that makes them a single unit. The state presents of all parties in People's Front are going in a delegation to the Governor. This is going to be indeed a tricky situation.
Both TRS and People's Front leaders are strongly bent upon taking fullest advantage in case of a hung assembly. This kind of a intense competition and rivalry will lead to horse trading and also bringing influence on the independents. If 8 to 10 independents win as per Lagadapati survey, then they will certainly play a bigger role. The suspense on Telangana poll verdict is growing bigger with each passing hour.