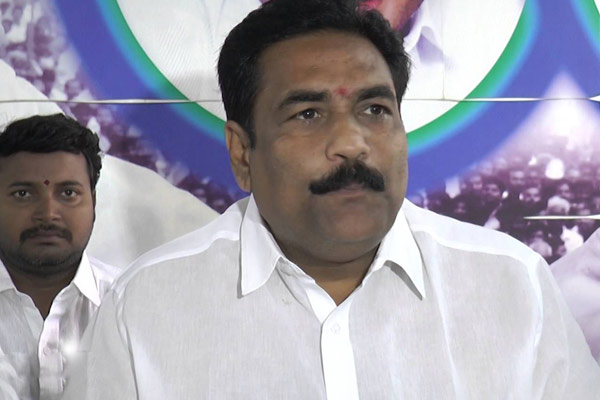 The Nellore town police booked a case against Nellore Rural MLA Kotamreddy Sridhar Reddy for allegedly assaulting senior journalist N. Dolendra. The case was registered based on a complaint made by the journalist. Dolendra has been Editor of Jameen Rythu weekly which is a long-established popular edition. There has been long-standing personal enmity between the MLA and the editor.
The assault created sensation in political and journalist circles in the state. Dolendra told the visiting journalists and police that the MLA along with his followers forced their way into his house in Magunta Layout residential locality. They first talked indecently and later the MLA himself made the assault followed by his activists.
Dolendra said that there was a woman professor who was witness to the incident. Interestingly, the woman professor is a relative of Kotamreddy. Dolendra has been a highly connected journalist and he is considered an advisor to Nellore MP Adala Prabhakar Reddy. YCP leaders have already issued warnings to him several times as his paper wrote controversial stories against the Jaganmohan Reddy government since the beginning.