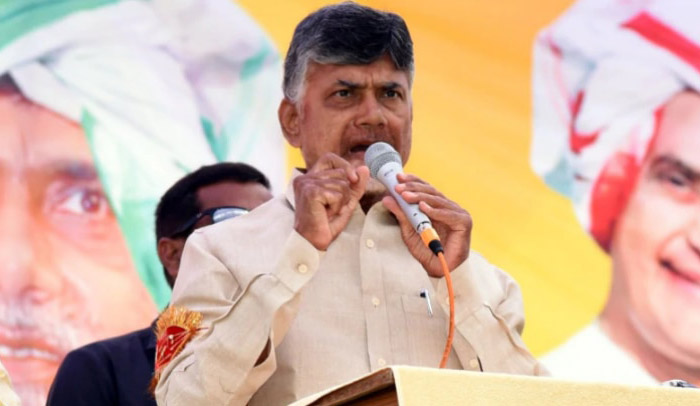 TDP chief and former AP CM N Chandrababu Naidu turned nostalgic and angry on Wednesday while talking about AP CM Jagan's plans to set up three capital cities for Andhra Pradesh.
With a heavy heart and tears in his eyes, Naidu recalled how he worked hard day and night to establish "Brand Amaravathi" during his stint as CM for five years for residuary state of AP, which was a revenue-deficit state.
Naidu said he had brought global recognition to Amaravathi, but Jagan with a malafide intention to settle personal and political scores with him has killed Amaravathi deliberately.
Addressing party workers in Anantapur, Naidu said that YSRCP leaders would not have come this far had he adopted the same 'vindictive politics' like Jagan, when he was CM.
Naidu recalled how he convinced Kia Motors to set up plant in Anantapur district which transformed the contours of the region now.
Getting nostalgic about how he shifted to AP from Hyderabad though the state was "ruined with mounting debts", Naidu accused YSRCP of unleashing malicious propaganda about TDP workers whom he credited with making him and party founder NTR world famous.
Reminding that he was the longest served CM of AP, he claimed that none would be able to break his record.
The TD chief alleged that YSRCP slung mud on Payyavula Kesav accusing him of buying land near Amaravati and described each YSRCP MLA as a maverick. Under the YSRCP regime, the police have filed cases against victims instead of taking action against the culprits he said, and advised the police to resign from their jobs if they do not know how to go about fulfilling their responsibilities.
Naidu said that Chief Minister YS Jaganmohan Reddy does not know how to respect elders, adding that a day that the TDP would repay the insult heaped on him along with interest will come sooner or later.