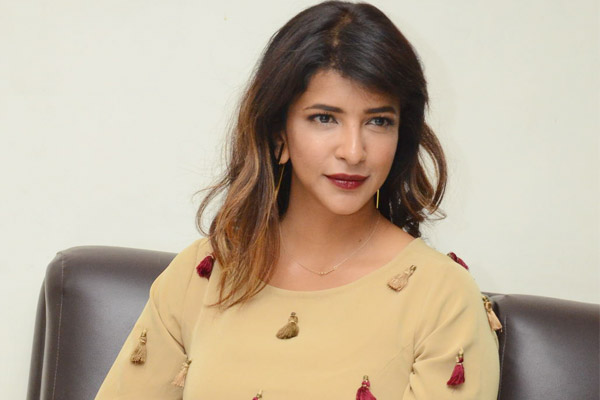 On this international women's day, people celebrate women in film industry by talking about Savitri, Sridevi, Jayaprada, Jamuna, Bhanumati because they are more than just heroines. These actress were not only glamorous, but also directors, singers and the list is never ending. Let's for once celebrate the twenty first century heroines. In the show biz, where actresses would rather be covered in layers of makeup, Lakshmi Manchu is breaking all the stereotypes.
She did not limit herself to the movies but made her presence felt on TV. She made the most out of every opportunity she got. Lakshmi Manchu is a women of substance and wants to bring about fresh perspective. It is next to impossible to name an actress of recent times who can portray a role like hers in Anaganaga Oka Dheerudu. She doesn't care about doing a movie with the big heroes. She uses her brain when acting and always tries to be different.
Despite being raised in a film family, what did the industry or television or Media portray her to be? As a wobbly person who is married twice, who lived abroad, has a fake accent and expects Oscars.
She has faced opposition, but her standards and choices are always different from other actress. In an era where all heroines sound alike (dubbing artists) she stands out and can be recognized by her voice
She never restricted herself, doesn't mince words, is blunt and has a view point. It is close impossible for Telugu actress to have the Prime Minister Narendra Modi as one of the followers on twitter.
Lakshmi is one badass woman and not just a delicate darling doll. She will be remembered for taking a bold step of surrogacy and stands out as inspiration to the modern woman. She doesn't care about others imprudent opinions and hardly cares to be recognized as a superstar.
Lakshmi Manchu works her way through and can win any battle as she is power house of talent. She evolved from being called daughter of actor Dr. M. Mohan Babu, and established herself as producer, actress, and philanthropist.
This thinking actress will always get her due, even in a male-dominated film industry. Love her or loathe her she is a force to reckon and has become an integral part of Telugu cinema.
Telugu360 is always open for the best and bright journalists. If you are interested in full-time or freelance, email us at
[email protected]