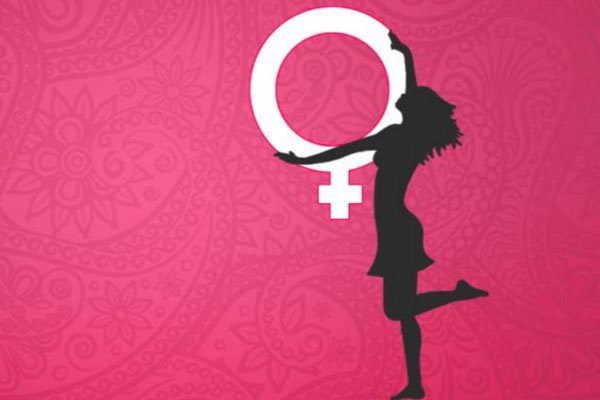 Cinema is a powerful medium. It reflects the society and has lasting impression on people. The debate on objectification of woman is never ending. They actor and actress are the trend setters. The characters come from nowhere but from our very own society. Unfortunately they hardly tend to mirror the woman we see in our day to day lives. Are these characters relatable? Do they portray the women we know? Do these roles elevate women? Who are to be blamed? Why are people writing these characters irresponsible and lacking new thoughts? There are many such doubts, and many more such questions.
Despite several technological advancements in film industry, the characterization of the heroines, however, remains underprivileged. Heroines are limited to be a glamour doll whose aim is romance with the hero and ultimately marry him. Ever heard of someone say I want to be like one of the 21st century heroines. They say we want to be like Savitri or Sri Devi or Anjali Devi. That's the weightage heroines were given in the movies. It was not mere presence, they were a key driving factor the story. But now the heroines are only for spice quotient and hardly relevant. In the name of creativity quotient, the heroines are becoming string-puppets.
A thinking actress in big films is a rare sight. In fact there will be not more than six scenes for the heroines. At times the comedians get more screen time than the heroine. Big films are often male dominated and to glorify the hero the role of the heroine is hardly made visible. Wasn't this the case always? It was only to a certain extent and not to this degree at least. The heroine has to fall in love even if the hero is illiterate, rogue or rowdy. At times the woman in the item song gets more hype than the heroine herself. Even if the movie is about mother or sister sentiment, the screen time for the actress or supporting actress is a minus.
Almost all the movies are following this style, which we hope dies soon for a larger good. On the other hand small films, are also not breaking the stereotypes. Rather they are taking it to a next level of romance and making it vulgar. They have a set of target audience for whom these films are made. Actress who are waiting for a break have no other choice but to do such roles.
There are hardly any directors who try to bring about the best from the heroines. Being a Bapu Bomma or Viswanath heroine was a respectful thing. We lack such directors who can bring about a new thought process about female characters. A few of them show heroines thriving but for many others it is all about skin showing. Most of the movies want the lead actress to be arrogant, demanding and selfish who later can be tamed. These cannot be watched with families.
Female Oriented movies are rarely accepted in tollywood. It would take forever for a movie like Queen, Dangal, and Pink to be a hit. In Bollywood actresses like Kangana Ranaut, Vidya Balan through their movies can collect billions of rupees. But this situation cannot be replicated here. Once upon a time Vijay Shanti became superstar with lady oriented movies. The last of the kind seems to be Anushka but her movies like size zero and Rudhramadevi did not do well at box office.
The film industry has become hostile to girls from the region. The heroines in Telugu movies who are from Andhra Pradesh and Telangana are countable on fingers. Most of the heroines are non Telugus but all the heroes are Telugus. In fact all heroines sound alike and it's apparent they aren't even enunciating the full words on screen. There is a sense of levity about women in the film industry in the first. Thanks to #SuchiLeaks now the feeling has become even more. The lushness has become a topic of discussion again. Furthermore actress like Madhavi Latha made sensational comments about the harassment that happens in the film industry where the directors or the producers indirectly try to exploit heroines. However such revelations from the film industry is one step forward and ten steps backward.
Heroines earn way more and get a better stardom which attracted a lot of folks. This women's day let the debate be about actress in film industry. Industry is their workplace. Let's talk about how to get them equal pay, equal work, more encouragement and harassment free workplace.
Telugu360 is always open for the best and bright journalists. If you are interested in full-time or freelance, email us at
[email protected]