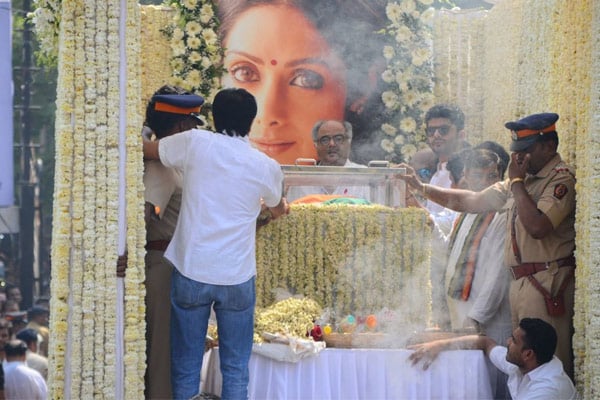 A sudden death of a celebrity would mean intense mourning and a phase of sadness which is mark of respect to be paid for the deceased. But these days, sadly even funeral events are getting requests for dress designing which is terrible enough!
Designer Gaurang Shah's assistant Nikita Shah made a social media post saying that it's downright disgusting to see celebrities requesting for dresses to be designed for veteran actress Sridevi's funeral.
She said that its impossible to be stunningly pretty all the time and funeral is the last place to look fashionable and stylish. Its unfortunate that funerals have become a style statement thanks to the media coverage and paparazzi's craziness.