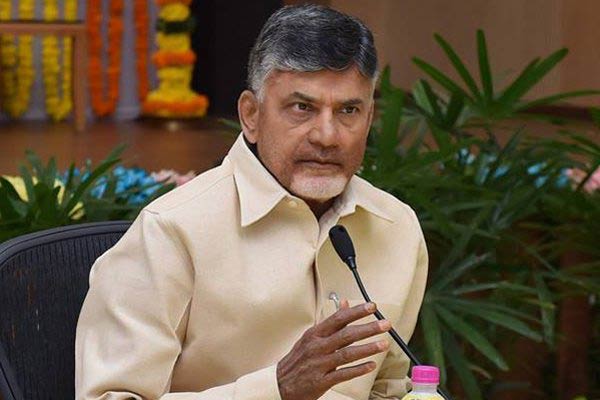 The AP government has undertaken works worth nearly Rs. 30,757 crore in Amaravati capital city limits. The city has to be built from the ground with new buildings necessary for Assembly, Secretariat, Ministers quarters, High Court, residential buildings for IAS and IPS officers and so on.
During an inspection of these ongoing works, AP CM N. Chandrababu Naidu has hit out at the Modi government, saying that the Centre is collecting up to Rs. 6,000 crore under GST tax from AP but it is not giving a single rupee for the construction of Amaravati. Everybody knows AP was unjustly divided with no capital city of its own and everything has to be built afresh.
Stating that the Centre is not at all supporting capital construction, CBN said that he had full knowledge of how to mobilise huge funds for meeting costs of capital construction. As an economics student, CBN has got an idea of how to generate funds by permitting multi-storeyed buildings in four hundred acres. There is also a reserve of 6,000 acres more to meet developmental and revenue generation needs in future.
Naidu cautioned the Centre against underestimating AP's potential and he said that whatever is being denied to Andhra now would be collected along with interest in the future when there would be a change of guard at the national level.
Amaravati has been taken up as a prestigious project with CBN aspiring to put it on the international map as a world class modern city. The AP government has submitted a DPR for Rs. 1.09 lakh crore for this capital city works.
G.Ravikiran