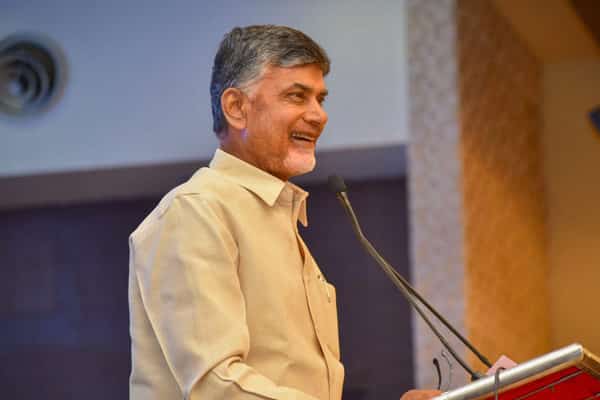 Andhra Pradesh Chief Minister N Chandrababu Naidu asked parents to think forward about the future of their children. In the fast forward society, he called for a change in thought process of parents. He said, despite belonging to a family with agriculture background, he managed to send his only son Nara Lokesh for higher education abroad. He said that he said the same in assembly when Former Chief Minister Late Y S Rajashekar Reddy was alive.
Naidu taking a jibe at the opposition leader said that Jagan's father, sent him to the US for higher studies but the YSRCP chief ran away from America without completing his education. He said unlike Jagan, his son and daughter-in-law studied in Stanford University and returned home with degree. Blowing his own trumpet, Naidu held that he did not want his family to depend solely on politics, so he inspired them to work hard. He took pride for his wife and daughter-in-law for being successful entrepreneurs. Speaking about the third generation, Nara Devansh, the TDP chief said he was happy that when late NTR was CM, Lokesh was born, and now when he is CM, his grandson took birth born.
Naidu said that change in thoughts will bring about change in life. Speaking to the students selected for foreign studies, he said there are immense opportunities out there for better education and enhancing skills. He asked the students should to grab these opportunities and make the most out of them. The TDP national party president said that his government will always encourage intelligent and hardworking students. CM said the future of children is based on the decision taken by the parents.