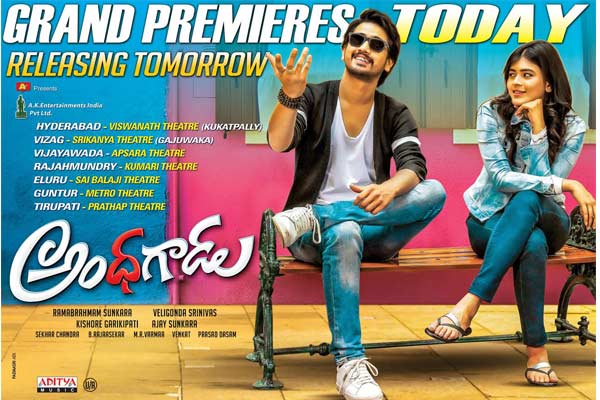 Actor Raj Tarun and Hebah Patel have teamed up for the third time in the forthcoming Telugu entertainer "Andhhagadu". He says they click as a pair every time because they share great compatibility.
"With Hebah, I don't feel like I'm acting because we are such good friends, we complement each other so well and we do it effortlessly. It's our compatibility of understanding of each other that makes us click as a pair each time," Raj told IANS.
In the film, which is due for release on Friday, he plays a blind character.
Talking about his role, Raj said: "It's a fun film. While it was challenging to play the character, I had a ball being part of this project. I appear for just 40 minutes in the film."
Directed by Veligonda Srinivas, the film is produced by Anil Sunkara.
Asked if he finds it comfortable doing romantic-comedies, he said: "My motive as an actor has always been to entertain audiences. I can't see myself doing a drama or thriller because it's too heavy for me. I like watching such films but I don't think I can do them."
Having made his Tamil debut this year in a cameo role in "Balloon", Raj says he will only consider foraying into other industries provided a "good script" comes along.