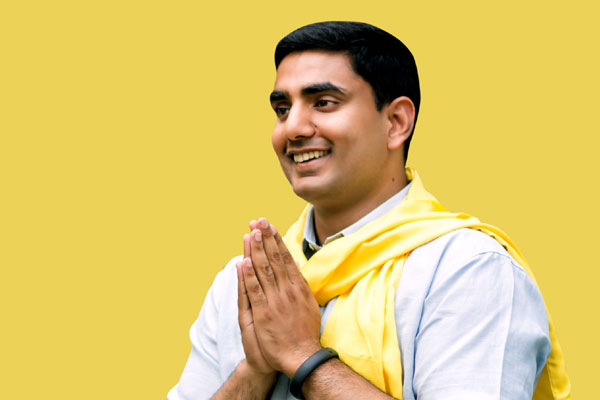 It is almost confirmed that Telugu Desam Party president and Chief Minister Chandrababu Naidu is going to contest from Kuppam once again in the upcoming assembly elections. The leaked first list of TDP candidates confirmed Chandrababu contesting from Kuppam.
Now, the question is where Chandrababu's son and IT Minister Nara Lokesh would contest from. Up until now, there had been a rumour that Chandrababu will choose another Kamma-dominated constituency and let Lokesh contest from Kuppam as it is the safest bet for Lokesh.
But, with the latest reports saying that Chandrababu himself wants to contest from Kuppam, he is looking for another safer constituency for Lokesh. According to the party sources, Naidu has a few constituencies in mind. Constituencies like Mangalagiri and Pedakurapadu in Guntur district or any other TDP stronghold constituencies in Krishna district or Anantapur are taken into consideration.
A senior party leader said, "If Lokesh has to contest from any of these seats, the sitting MLA of that constituency has to sacrifice it. In case, there is no chance of Lokesh winning the seat, he would be continued as an MLC."
Telugu360 is always open for the best and bright journalists. If you are interested in full-time or freelance, email us at
Krishna@telugu360.com