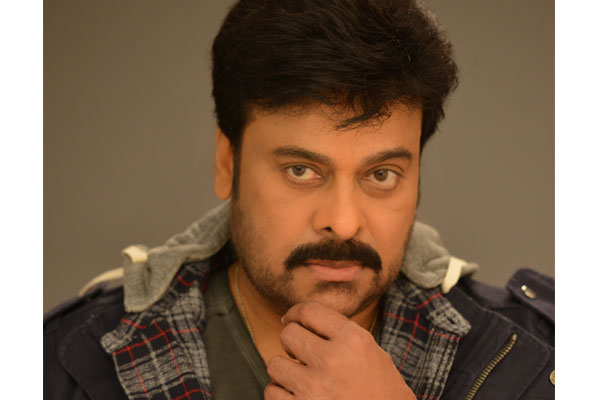 Khaidi No 150 runtime
Entire Tollywood focus is currently on sankranthi with Mega Star Chiranjeevi's 150th Khaidi No 150 and Natasimha Balakrishna's 100th Gautami Putra Satakarni readying for sensational silver screen battle at the start of the 2017.
Discussions are underway and huge betting is on who will shake silver screen, break box office records and show the power of Tollywood. While Khaidi No 150 completed its censor, Gautami Putra Satakarni is heading for censor formalities.
Khaidi's first copy is ready and film is around 2.30 hrs which is lengthy according to the current standards. Director VV.Vinayak and producer Ram Charan are exploring trimming options. However Chiru or his foot on and bluntly told them not to tamper with the output but to release it as it is. Vinayak and Ram Charan resigned to the eventuality respecting his dad Chiranjeevi's wish.
Buzz is Chiru is extremely happy with the output and lavished praises on Vinayak. Inside talk is Vinayak who knows mass pulse concentrated on dances, songs,masala scenes and they came out quite well. Chiru and Vinayak put special attention on them and they will be the highlights in the film.
Chiru is showing special interest on trailer cut and is keen on erasing all negative feel creating huge hype. Sources reveal that trailer is ready and Chiru suggested few changes and markers are busy implementing them. Trailer will be released at the pre release event in a grand manner in Guntur on Jan 7th.