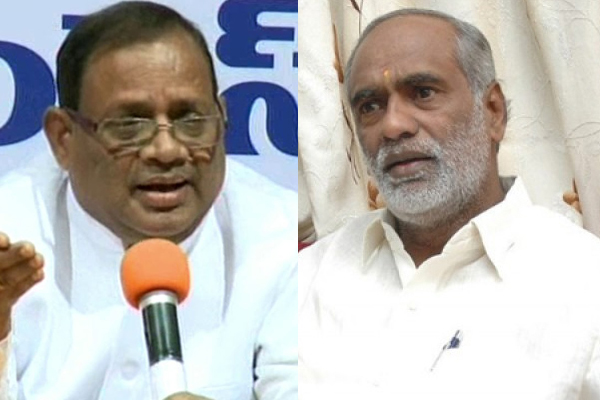 Hyderabad: Telangana Congress party has exerted confidence of bagging 10 MP seats out of the 17 Lok Sabha constituencies in Telangana while criticising the Election Commission (EC) for not providing facilities at the polling stations. Telangana Lok Sabha elections recorded about 60 per cent voting turnout this time.
"We're confident of winning 10 MP seats in Telangana. The Election Commission has supported the TRS totally. Farmers and Congress party demanded ballot paper in Nizamabad Lok Sabha constituency as 185 candidates were in the fray. But, the EC ruled out our request and went ahead with electronic voting machines. The polling percentage in Telangana is below average and I attribute the reason to the failure of the EC," maintained the RC Khuntia, Congress in-charge for Telangana.
On the other hand, BJP-Telangana president Dr K Laxman has predicted that Congress will be washed out from the state after this election.
"Only TRS and BJP will continue to be in action in the Telangana politics. People are positively responding to the call of Prime Minister Narendra Modi and BJP president Amit Shah to make Congress-free India. Elections in Telangana were peaceful and I thank all the party cadres of BJP and leaders. What I observe is that polling turnout is higher than Assembly elections and this indicates increased anti-incumbency against the TRS. BJP withdrew money from the bank with all genuine details, but the police department was overreacting to opposition parties in Telangana to impress KCR," remarked Dr Laxman.
Telugu360 is always open for the best and bright journalists. If you are interested in full-time or freelance, email us at
Krishna@telugu360.com