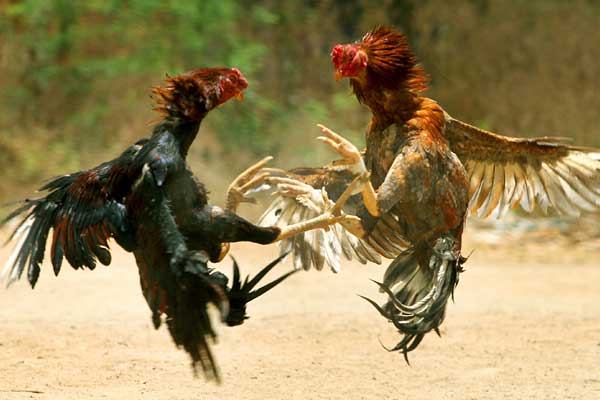 The Government of AP today submitted an affidavit to the High of Andhra Pradesh and Telangana enumerating a list of actions that it ha​d taken and will take to prevent cockfights. The steps are as follows
* – Identify organizers of cockfighting and gambling
* – Identify blacksmiths who manufacture knives
* – Identify those who tie knives to the cocks
* – Identify cockbreeders
* – Conduct meetings in villages and enlighten the public
* – Sensitize the public about cruelty to animals act
* – Serve day beats daily to the areas prone to organize cockfighting
* – Given wide publicity ​in ​media against cockfighting and gambling
* – Bind over all offenders of cockfighting and gambling
* – Bind over all the persons mentioned above Serial No 1-4 invariably
It has further submitted that in the district of West Godavari as many as 1347 respondents were identified as cockfight and gambling organizers. The court after considering the submission directed the state to ensure that the above steps be duly implemented.
"As directed by the Supreme Court of India, the Animal Welfare Board of India (AWBI) along with animal welfare org​anization​s will also closely monitor the implementation of the prohibition and hope that the State Government will ensure that no cockfights are organized and penal actions are initiated against offenders." said N G Jayasimha, member AWBI and managing director, HSI/India
Any person having information of cockfights may report on the HSI/India's tip line 7674922044​, he said.​