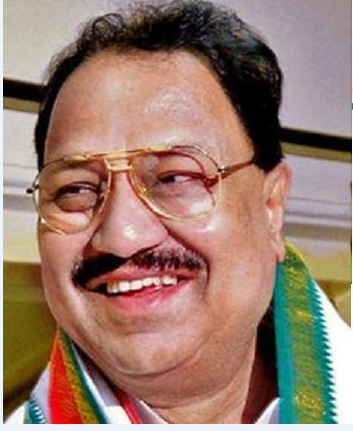 The path to power  seems to be also the path to enlightenment in D Srinivas case. He is shining with new found wisdom.
Srinivas quit Congress, the party which made him PCC present and Minister and his son mayor, on july 8, to join TRS.
Two days ago, TRS president and chief minister K Chandrasekhar Rao came to his residence to meet him and surprise the Telangana.
DS emerged as an embodiment of wisdom from the  30-minute meeting.  He said he was surprised that KCR had so many great and grand plans to develop Telangana state  and he was thoroughly convinced by the CM's argument to abandon the approved design of Pranahita-Chevella project.
He went to the extent of chiding his former colleagues in Congress. He advised them to see whether the new design would be useful or not, nothing more.
The 30-minute meeting he had with  KCR had transformed him so much that he was now  fully confident of creation of bangaru Telangana.
" He (KCR) has wonderful ideas. Telangana state  will become number one if they are implemented," he told media with eyes wide open with astonishment.
He also praised KCR's clarity of thought and purity of mind.
" The CM was marching forward with commitment.  I was amazed by the  depth and breadth  the KCR thoughts reach. the meeting  threw so much light on me that I am ready to work in any capacity the CM offers," he wondered.