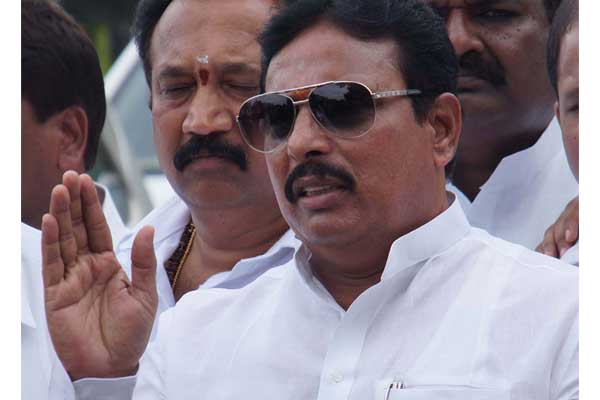 Greater Hyderabad Congress president Danam Nagender pooh-poohed the speculation that he was trying to switch over to Telangana Rashtra Samiti. Not to suspect his assertion Danam also said Congress would win majority in the GHMC polls and wrest the Mayor post.
He rubbished the talk that he did not attend today's Congress coordination committee meeting because he was not happy with party leadership. " How could I attend the meeting when I was not a member," he asked. He said he was a committed Congressman and would not shift loyalties to any other party leave alone TRS. He emphasized that he was not at all unhappy with party leadership nor with the High Command.
This clarification came from the former minister in the backdrop of intense speculation that he was waiting for an opportunity to meet KCR and join the ruling party. The talk became intense today when Congress MLA S Prabhakar and TDP MLA from Cantonment G Sayanna joined the TRS in the presence of chief minister KCR.
Speaking to the media after a meeting with his followers here on Thursday, Danam exuded confidence that the Congress would wrest Mayoral post in GHMC. Danam alleged that a section of people were indulging in false propaganda against him and spreading rumors about his political moves. He lamented that they were trying to push me out but hastened to add that he had no enmity with anyone in the party. He said he would work to stop the migrations from the party. " You all will watch. We will hoist our party flag in GHMC by working hard", he said.