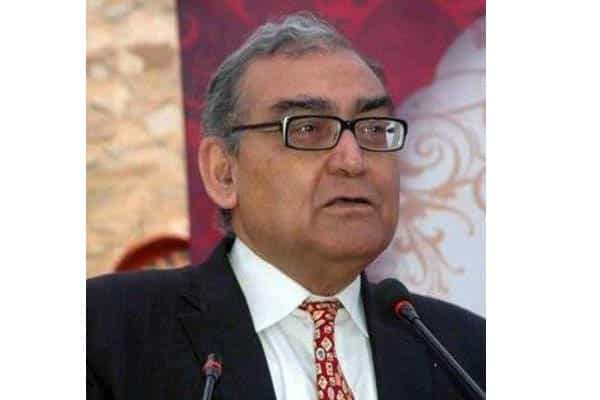 The war against social media contributors by the TDP government has just commenced. While Inturi Ravi Kiran was detained last week, another person Ravindra Reddy Ippala was detained by Andhra Pradesh Police for uncouth postings on facebook. Ravindra Reddy Ippala who originally hails from Narsaropet and is currently based out of Bengaluru. These arrests did not go down well with Former Chairman, Press Council of India, Justice Markandey Katju who took to facebook to condemn the arrests. In the following facebook post, Katju said he requests the President of India and the Prime Minister to suspend the government and impose President rule as they are in violation of fundamental right freedom of speech –
"
Throw out these tinpot wannabe dictators
In feudal times the king was supreme, and the people were his subjects and subordinate to him. Hence, since the king was supreme, any criticism of him was a crime.
In a democracy, however, this relationship is reversed. Now the people are supreme, while the state authorities are all servants of the people. Hence in a democracy the people have a right to criticize the state authorities, including the legislature, the Ministers and the officials, just as a master has a right to criticize his servant. This right has also been guaranteed by Article 19(1)(a) of the Constitution.
There are various ways the people can criticize the state authorities, and one of the ways is political satire, which often takes the form of cartoons. This is common in all democratic countries.
But of late there is a tendency on the part of some state authorities in India to become intolerant of public criticism, e.g. in the form of cartoons. Mamata Banerji, C.M. of West Bengal got Prof. Ambika Mahapatra of Jadavpur University arrested for posting a critical cartoon about her on the social media, and now the same has been done by that other tinpot dictator and paper tiger, Chandrababu Naidu, C.M. of Andhra Pradesh. who got cartoonist Inturi Ravi Kiran arrested.
I have already sent a letter to the President of India and the P.M. that this act flagrantly violated the freedom of speech guaranteed to all citizens of India, and hence the state govt, is unable to run in accordance with the Constitution, and therefore should be dismissed under Article 356 of the Constitution and President's rule imposed in the state.
Now I also want to warn the A.P. police or other police which executes such unconstitutional orders.
In the Nuremburg trials held in Germany after the end of the Second World War in 1945, the Nazi war criminals took the defence that they were only carrying out orders of their political master Hitler. However, this defence of ' orders are orders ' was rejected, as the International Tribunal held that illegal orders must not be obeyed, and most of the accused were hanged.
So the police must not blindly obey orders of the Ministers or their superiors if the order is illegal, otherwise they will later be held accountable and given harsh punishment. "