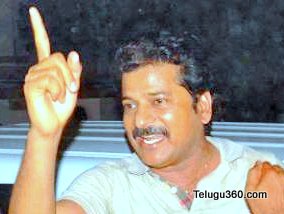 In what could be a politically inflammable action, Centre is said to have asked governor ESL Narasimhan to monitor the probe being done by Telangana ACB into the cash-for-vote scam.
ESL Narasimhan is the joint governor Andhra Pradesh and Telangana. At a time when Andhra Pradesh is insisting on investing of special powers enshrined in the Section 8 of Andhra Pradesh reorganization Act-2014 with governor and Telangana resisting it tooth and nail, any such directive from the Centre to the governor would make the political situation explosive in the two states.
The sensational news is carried by English news channel NDTV this afternoon.
[pullquote position="left"]Raj Bhavan sources neither denied nor confirmed the reports and governments of  AP and Telangana chose not to react officially[/pullquote]
According to NDTV, Attorney-General Mukul Rohatgi has advised governor Narasimhan to intervene in the dispute that arose between AP and TS out of a sting-operation into the cash-for-vote scam. The sting led to the arrest of TDP MLA Revanth Reddy.  Entrusting the responsibility of monitoring the case to governor means implementing the section 8 of Act. NDTV says governor Narasimhan had sought legal advice from the attorney-general and the latter advised the former to take control of the probe. It was a oral advice.
"The Governor has special powers under the Section 8 of the Andhra Pradesh Reorganization Act, since the two states share the capital, Hyderabad, and two different police forces have jurisdiction in the city," Rohatgi advised the Governor, according to NDTV.
Talking to Telugu360.com from New Delhi, TRS MP B Vinod Kumar expressed doubts about such instructions having come to governor from New Delhi.
"Its true governor can be instructed by the centre. Similarly, attorney-general can legally guide the centre and governor. But, as far as my knowledge goes, there have been no such orders from the centre," Vinod said. But he did not deny the report flatly.
Raj Bhavan sources neither denied nor confirmed the reports and governments of  AP and Telangana chose not to react officially.
However, notwithstanding the reports of a patch up , AP and Telangana governments continued their efforts to gather solid evidence to prove their allegations against each other in the cash-for-vote scam and phone tapping issue.
AP CID police have reportedly summoned Telecom service providers to inquire into the phone tapping issue at Bhavanipuram Police Station in Vijayawada far away from insecure Hyderabad.
AP police had reportedly instructed them not to erase  call data of some important phone numbers that were allegedly tapped  in the past six months.
On other side,  AP DGP JV Ramudu held a meeting with the members of the Special Investigation Team (SIT) formed to probe the phone-tapping issue in Hyderabad.
(JNR)