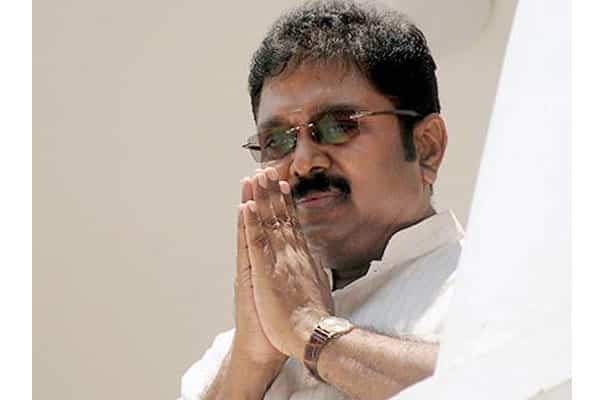 Sidelined AIADMK leader T.T.V.Dinakaran on Sunday took an early lead in the by-election for the Radhakrishnan Nagar (R.K.Nagar) constituency that fell vacant after the death of former Tamil Nadu Chief Minister J. Jayalalithaa.
Meanwhile, supporters of both AIADMK and Dinakaran clashed inside a hall in the Queen Mary's College here where the vote count of the by-election that took place on December 21 was ongoing.
According to reports, the AIADMK agents inside the hall started an argument with Dinakaran's supporters following the news of his early lead.
Dinakaran is contesting the by-poll as an Independent candidate.
He was followed by AIADMK's E.Madhusudhanan and DMK's N.Marudhu Ganesh.
At the end of the second round of vote counting, Dinakaran has got 10,421 votes, Madhusudhanan 4,521 and Ganesh 2,383.
The by-poll was necessitated following the death of AIADMK supremo Jayalalithaa on December 5, 2016, who represented the seat.