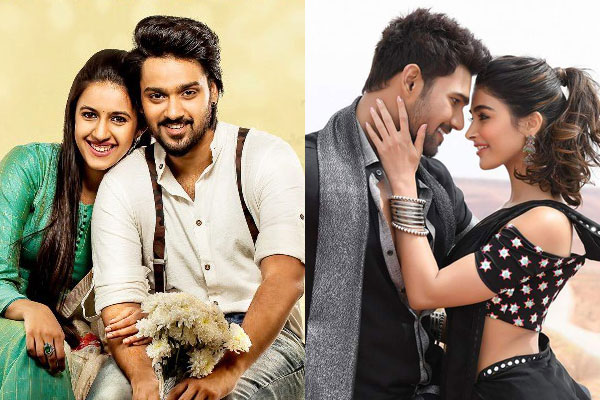 Saakshyam : After a decent opening the film held decent on Saturday and has shown some growth on Sunday. The film has a decent weekend overall with an estimated domestic share of 7.75 Cr. Distributors have recovered 25 to 30 percent of their investments so far. Now it has to hold well on weekdays to achieve a respectable status.
Happy Wedding : After a dull opening the film has shown limited growth on Second Day ie, Sunday which is a worrying trend for the long run. It has collected a distributor share of 45-50 lakhs for 2 days in the domestic markets. Adding to these ,the film is carrying 61% rating on BMS which means the reports are not in favour for it to sustain.
RX 100 : The film has continued to rake some minimal shares adding to it's Blockbuster run. Cumulative share of the film for 18 days has neared 10.50 Cr mark in Domestic Markets.
New release mohini was a washout while holdovers like Pantham, chinnababu are playing in some theatres for feeding purpose.