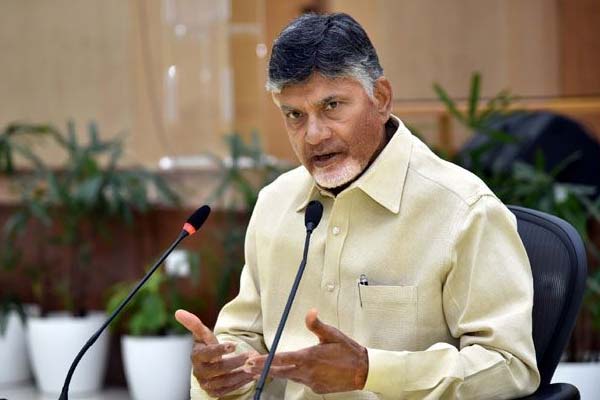 The governments may change but the welfare programmes started by them will continue usually. It happened with the Rs. 2 kg rice scheme begun by NTR and fee reimbursement started by YSR. Chandrababu Naidu now demands that the Jaganmohan Reddy government shall continue the farm loan waiver scheme given during his time. He tells Jagan to make payments towards the 4th and 5th phases of loan waiver.
Naidu made comments on various aspects of the YCP government. During an interaction with party leaders, Naidu recalled that Jagan made many complaints against alleged irregularities in irrigation projects prior to elections but now he is saying he would honour those who would give information on this. So, Jagan made all baseless allegations in the past.
Naidu said that the YCP government is also not having a clear policy as it sometimes says the project would be given to the Centre but withdraws the same statement later. Already, farmers had lost a season of growing crops. The government should take steps to save the next crop season by providing water. Efforts should be made to bring the pending Rs. 4,000 crore from the Centre to carry out developmental activities.
Telugu360 is always open for the best and bright journalists. If you are interested in full-time or freelance, email us at
Krishna@telugu360.com