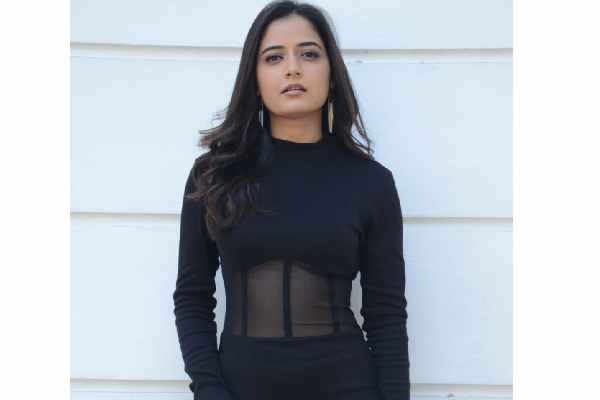 Nandamuri Kalyan Ram has developed a distinct image through a variety of roles and film genres. 'Amigos,' his new film is getting ready for release on February 10th. Makers are currently busy with promotions for the film.
Ahead of the film's release, Ashika Ranganath interacted with media. Talking about Kalyan Ram, she said "I met Kalyan Ram on the film's sets. But we didn't have much conversation after that because we two don't talk much. But, as days passed, he helped me with my Telugu dialogues. He is very supportive and has a sweet personality. Coming from such a big background, he is very simple and has no head weight."
Talking about how she came onboard, she said "Actually, the team told me they finalized another heroine. Then my manager said that the team was calling me. Director Rajendra gave a brief of the film's plot on a phone call. I liked my character, and I found the doppelganger concept of Amigos very interesting."
In terms of working conditions, there is a little difference between Tollywood and Sandalwood. The only distinction is the language. However, Telugu promotions are very effective. They proceed with planning," says heroine Ashika Ranganath.
The Telugu audience are very big hearted. Many Kannada actors are excelling here. Not just the heroines, Many heroes are well-liked by the Telugu audience, including Kiccha Sudeep, Dhananjay, Duniya Vijay, and Yash. I'm waiting with the hope that I, too, will be loved.
Under the banner of Mythri Movie Makers, Naveen Erneni and Yalamanchili Ravi Shankar are producing this film. Rajendra Reddy, a newcomer, is the director. 'Amigos' will be released worldwide on February 10th.
One attachment
• Scanned by Gmail