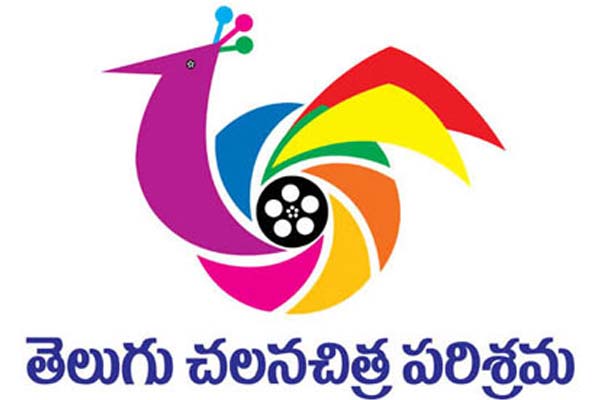 Film industry vs Social media and Film industry vs Reviewers..These are the most discussed topics, of late. With recent comments of Jr NTR on reviewers, wide debate has been triggered. Many celebrities expressed their opinions. Some criticized critics. Some remarked, there is no wrong with reviewers. Some came live on TV channels to condemn live update reviews of movies. But if observed closely, Telugu Film Industry has always been critical of transition phases, be it arrival of small screen, or mobile technology, or IPL or social media.
1. TV Channels: Mid 1990s. It was the time when impact of TV channels and TV serials was most felt by film makers. If we observe movies of early 1990s and late 1990s, the difference is more evident. In early 90s, more films targeting family audience were produced where as by late 90s, more films targeting youngsters were produced. Because most of the women audience accustomed to TV serials during mid 90s and they came out to watch movies only when a movie got very good talk. So initially TFI suffered huge losses on such average family movies and those producers and directors came out and blasted TV medium for killing film industry. Those who came out and gave such scathing comments were, the makers(producers or directors) who made family movies e.g. Kodi Rama Krishna, Dasari Narayana Rao. But later, those makers changed their course and focused more on youthful movies and that's why we see, from end of 1990s, more and more love stories and youthful movies. So the directors like Kodi Rama Krishna and Dasari got hits only once in a while whereas directors who made youthful stories got more hits and star status. It could be recalled that some film folks even criticized Amitab;s "Kaun Banega Crorepathi" show for impacting both first show and second show collections as the show used to start at 8 pm every day (on week days). But nowadays no one complains about TV channels eating their collections. In fact film folks are actually using popular TV shows like Jabardasth, Bigg boss to promote their films.
2. IPL cricket: After the serials almost made women to confine to houses, most of the makers were delivering youthful movies since late 90s. But these guys also got affected when IPL was started initially. As there was more and more cricket and so more entertainment on small screen, most of the youth also confined to TVs whenever IPL was going on. If one remembers, director EVV Satya Narayana at that time even requested for banning IPL as film industry is being affected severely, not just in Telugu but across the country. Of course, there was no response from government on this one and now, effect of IPL on movie collections is very minimal. Because the transition phase is gone.
3. Mobile Technology: This was a weird argument came from ace director Kodi Rama Krishna. In an interview, he stated, advent of mobiles is killing creativity. he justified it with an example. "Suppose, there was a scene in which Heroine wants to meet hero. But at the same time hero went somewhere else. Later he comes to see heroine but he couldn't talk to her as she was not available. Based on these outcomes writers used to create drama(We can related climax of Khushi movie to this example, though Kodi Rama Krishna didn't mention that movie). Now with coming of mobile phones, there is no scope to create such drama", He said. Actually this was the most narrow-minded thinking from the legendary director like him. In fact, with advent of mobile technology and internet, scope to create more and more new stories increased. Now, there are more thriller stories, and new generation stories that use mobile technology and these kind of stories could not be conceived some years back.
4. Social media: This is the recent one. Many film personalities are expressing their opinions on this topic, of late. To be frank, web reviews are more than decade old phenomenon. So is the movie news and gossip websites phenomenon. Maybe youtube channels is some what new phenomenon. Then why suddenly film folks started reacting to social media comments. Probably there is "Jio" effect. Like Britishers, who served tea for free for first six months until Indians accustomed to it and later they started charging it slowly, a few centuries back, Jio also started internet data as free service and Reliance could reach to crores of masses, who now browse youtube channels and film websites and social media very easily. So, without a doubt, now anything said in social media is reaching more masses compared to what it could few years back. So any comment or review or gossip is now reaching more people. Maybe film folks started reacting to what is said in social media as now it is reaching more people and event the masses. Probably this is also a transition phase like IPL or TV Channels impact of which was overestimated initially by film folks . Of course, same film folks later relaxed and accustomed to these new phenomena.
No technological change or innovation could be stopped by a person or institution or even state. Those who adapt to it or even understands how to utilize it for their own benefit will succeed and those who mourn over it and think of it negatively will reap what they sown!!!