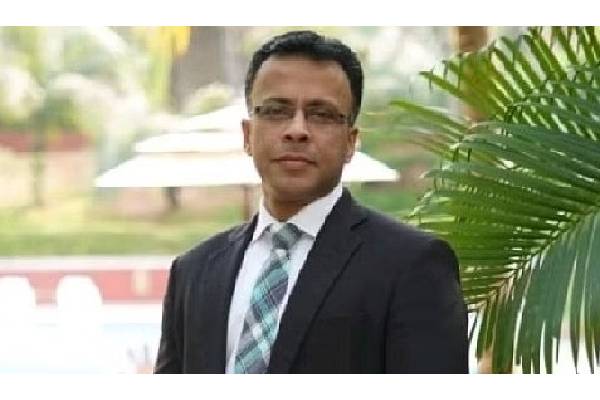 A Delhi court on Monday sent Hyderabad-based businessman Arun Ramchandra Pillai to judicial custody in connection with the 2021-22 Delhi excise policy case being probed by the Enforcement Directorate (ED).
Last week, Special Judge M.K. Nagpal of the Rouse Avenue Courts had extended Pillai's ED remand till Monday after noting that the probe agency has gathered some new details after confronting Pillai with Butchi Babu Gorantla, a Hyderabad-based chartered accountant, on March 15.
The ED had earlier informed the court that Pillai needs to be confronted with Magunta Reddy, also an accused.
On March 16, the agency's request for prolonged remand was contested by Pillai's lawyer, Manu Sharma, who argued that such confrontations between the accused are a never-ending process.
The ED had arrested Pillai on March 6 after questioning him for hours in connection with the case.
His arrest marked the 11th arrest in the matter by the ED.
The probe agency has alleged that Pillai was involved in forming a cartel of manufacturers, wholesalers and retailers which controlled more than 30 per cent of the liquor business in the national capital.
The ED named the cartel 'South Group', which includes BRS leader K. Kavitha; Sarath Reddy, the promoter of Aurobindo Pharma; YSRCP MP from Ongole Magunta Srinivasulu Reddy; his son Raghav Magunta and others.
The South Group was represented by Pillai, Abhishek Boinpally and Babu, the agency claimed.
Pillai is a partner in Indo Spirits with a 32.5 per cent stake and he represented Kavitha's interests, said the ED.
Kavitha, the daughter of Telangana Chief Minister K. Chandrasekhar Rao, also arrived at the ED headquarters here on Monday for a second round of questioning in connection with the case.
Earlier on Monday, the court extended the judicial custody of AAP leader and former Deputy CM Manish Sisodia till April 3 in connection with the same case which is also being probed by the Central Bureau of Investigation (CBI).