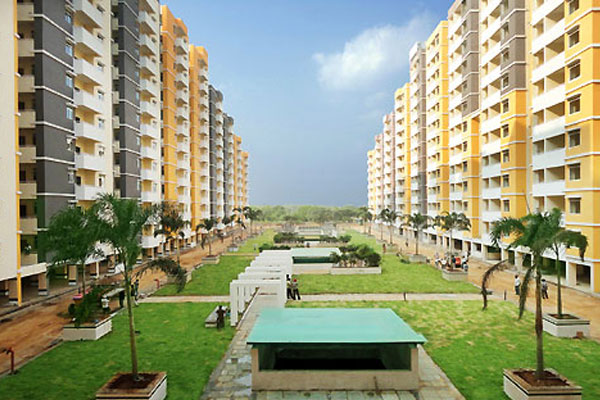 At last, Andhra Pradesh government appears to have found shelter in Rain Tree Park, opposite Acharya Nagarjuna University, Guntur to accommodate its ministers and many senior officers. According to sources, an agreement has been reached with the owners of the complex to make 245 flats and 26 villas available by November 1.The road to Rain Tree park has been paved by social welfare minister Ravela Kishore Babu. He was the first minister to locate a flat in the complex. According to sources, government has agreed to pay the rent at the rate of Rs 11 per sq ft. As per the agreement reached, the complex will be leased out for government for two years. There will be an increase of 5 per cent rent every year.
After Naidu shifted to river front bungalow near Vijayawada, pressure to relocate themselves to Vijayawada or Guntur has been mounting on the minister. As the chief minister has started operating most of the time from Vijayawada, the ministers now feel compelled to shift to Guntur. The result is the agreement with Rain Tree Park.
This is going to put enormous financial burden on the government. The present lease will cost Rs 5.5 crore per year to state. " The chief minister is aware of the burden. But when the lofty goal of taking the administration to the door steps of the people, burden should not deter us," Ravela said. According to Ravela, by Sankranti, Andhra Pradesh government will be fully functional from the temporary capital.
He expressed hope that the government could persuade employees also by announcing a package and addressing their concerns.