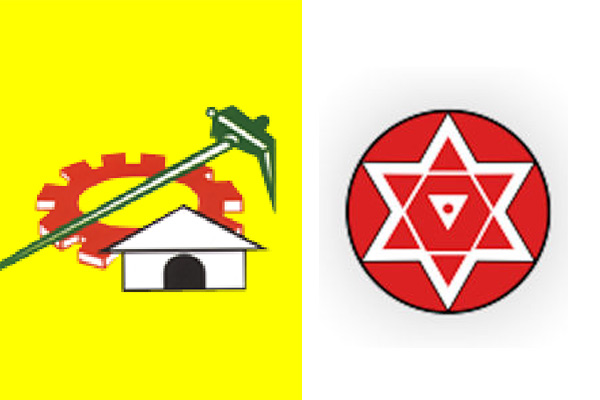 In Vijayawada, the ongoing war between TDP and Jansena fans through flexis reached police. As per reports, police are about to call for counseling, the leaders of TDP and Janasena who hoarded flexis with controversial remarks .
Earlier, TDP leader Katragadda Babu hoarded flexis at several places in the city. These flexis have satirical content on Pawan's comments that CBN would have retired in 2014 itself if he hadn't supported TDP in 2014. The flexi read, in 2014 both mega brothers together couldn't get more than 18 seats and in 2019 also Janasena will get maximum of 2-3 seats and CBN will become CM again in 2019.
In response to these flexis, Mandali Rajesh from Janasena hoarded flexis that read, TDP was zero in Vijayawada in 2009 and how could it become hero in 2014, it is only because of Pawan. It also had verbatim that, TDP's illegal relation with Congress clearly shows how scared is TDP about 2019 elections.
However, the photos of these flexis widely shared across social media platforms leading to verbal war between the fans of both parties and this war finally reached Police. As per media reports, DCP would be soon calling both Katragadda Babu and Mandali Rajesh for counselling and advise them not to hoard any flexis with such provoking comments.