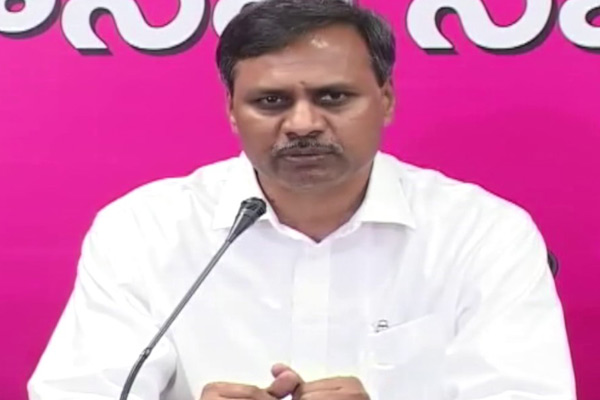 TRS is aiming to win 16 MP seats in the upcoming parliament elections. The party is planning ahead of its rival parties to achieve its goal just like it did in Assembly elections. TRS MLC Palla Rajeshwar Reddy, on Sunday, released the schedule for parliamentary constituency meetings as per the orders of KCR.
Speaking with the media, Palla said "out of 17 MP seats TRS will win 16 in the next parliamentary elections. KCR issued orders on the game plan to be followed from March 1." Commenting on the present political situations, Palla said that there is no chance for either NDA or Congress to win the majority in parliamentary elections and the regional parties are crucial in the formation of the central government. TRS will play a key role in national politics if the party reaches its goal to win 16 MP seats. Palla also stated that economists are praising KCR's ideas as they are ideal for the country.
Palla also stated that the party working president KTR will participate in every preparatory meeting. Palla estimated that a total of 15,000 party leaders and activists will attend the meeting. Palla clarified that these meetings are purely to discuss the winning strategies for the candidates and not for selecting candidates and Party chief KCR will decide on the candidate selections. Palla stated that even when the Lok Sabha election notification is released, these meetings will not stop and the party is aiming at a 3 to 4 lakh vote majority in each parliamentary constituency.
Telugu360 is always open for the best and bright journalists. If you are interested in full-time or freelance, email us at
Krishna@telugu360.com