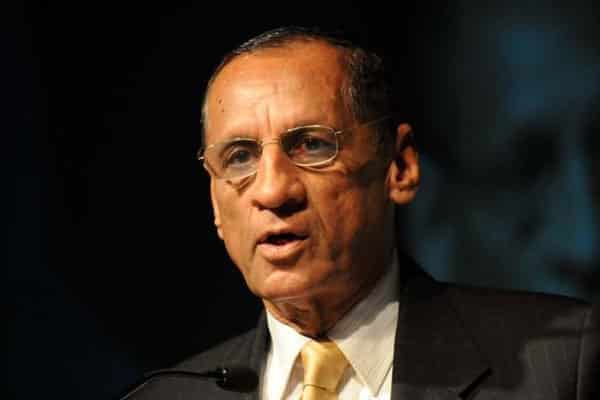 "Governor" is highly revered and constitutional position in India. Usually governors send reports to the center favouring or criticizing the state governments. So state governments usually give due respect to governor and some governments even fear governors because, even though officially his position is nominal, he has so many powers like recommending president rule in the state. The relation between KCR and governor Narasimhan is topic of debate recently as some politicians from opposition parties directly
Before 2014, Narasimhan had even made some critical comments on KCR. He even looked like supporter of united AP. But every thing changed after 2014. KCR has become close aide of Narasimhan and in fact it looks like governor acting as brand ambassador for the Telangan state government in Delhi. KCR also meeting governor record number of times. Some leaders accusing Narasimhan to be favouring Telangana government at the cost of AP benefits. BJP leaders like Vishnu Kumar Raju are questioning governor's discretion of not assenting AP bills using his pocket Veto power. TDP leaders in their private conversations remind that PM has asked AP CM Chandra Babu in 2014 for his opinion on continuing Narasimhan as governor and CBN favoured continuing Narasimhan. These TDP leaders are now criticizing Narasimhan in their private conversations for his ingratitude towards Chandra Babu who was the main reason for continuing him in that post after 2014.
It is not just favoring Telangana government but, as per TDP leaders, he is doing injustice to Andhra Pradesh. It seems governor has made some negative comments on AP government. Reportedly, Narasimhan made comments like "why 30 thousand acres needed for AP capital?", "Why Opposition leader Jaganmohan Reddy is not given sufficient time to speak in the Legislative Assembly". Reportedly, he also refused to swear-in YSRCP turncoat MLAs as ministers. But TDP leaders reminded Narasimhan that he only sworn in TDP MLAs like Talasani Srinivas as ministers in Telangana. In another incident, when Secretariat of AP moved from Hyderabad to Amaravati, he forced AP government to handover the buildings to the Telangana government immediately even though AP could retain them till 2024.
Recently governor got into verbal war with Telangana Congress leaders when they went to present memorandum on KCR, KTR and various scams involving them. Governor, instead of simply receiving their memorandum, questioned the motives of congress leaders and supported KCR and KTR like a leader belonging to their party. This made congress leaders also enter into verbal war with governor and they made scathing comments on governor. Ideally governor shouldn't have landed in such position.
Anyway, "Governor" is a constitutional post with sanctity and to retain such sanctity, some reforms are needed, as discussed in a previous article (https://www.telugu360.com/te/tn-governor-rejects-request-for-floor-test/)