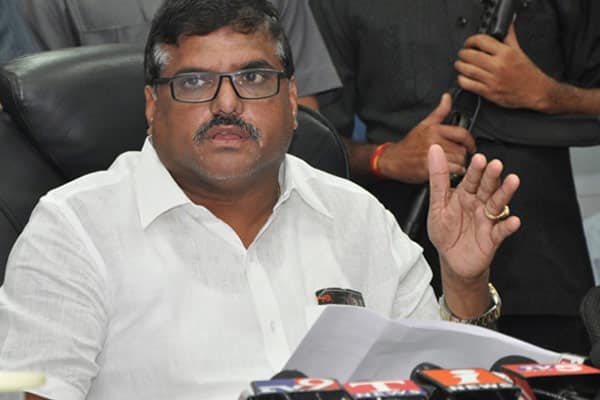 Former Congress MP and current YSRCP leader Botsa Satyanarayana questioned the government's commitment towards serving the people of Andhra Pradesh. In a press meet, Botsa questioned what steps the AP Govt. took regarding the widespread of diarrhea in Guntur district.
'10 people lost their lives because of diarrhea in Guntur. Even then, no preventive measures are being taken. I really doubt whether AP is being run by any government or not.
Moreover, it is really sad to hold lower-level officers responsible for the deaths due to diarrhea. Whoever is seeing the Health Ministry should be immediately suspended from the State Cabinet. How can government act so irresponsibly, when diarrhea is present close to CM, ministers, and secretaries residences?
Is the government interested only in horse-trading? Why is it not bothered about people's problems?', questioned Botsa Satyanarayana in a press meet.
More than 90 people have been admitted to Guntur district hospital after water contamination triggered diarrhea. 10 deaths have been officially confirmed due to diarrhea in the past 10 days in Guntur.