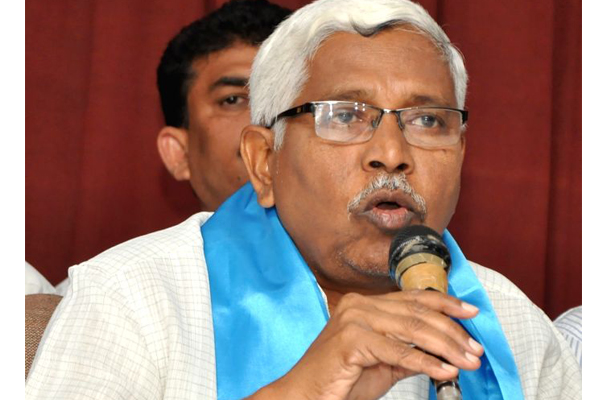 Right from the beginning, Prof. Kodandaram's efforts to dominate 'Grand Alliance' have met with failure. He planned to claim over 20 seats for his party Telangana Jana Samithi (TJS), which cannot be achieved. After much delay and prolonged discussions, the major ally Congress has decided to give 10 seats to TJS. TDP will get 15 and CPI 4 seats respectively.
A few days ago, reports emerged saying that Grand Alliance troubles in seat sharing were sorted out with mutual agreement between Congress, TDP, TJS and CPI. But things are not as smooth as they appear to be. Troubles resurfaced in Grand Alliance as TDP has now objected to giving 10 seats to TJS.
TDP Telangana leaders' argument is that it will be a serious damage to prospects of Grand Alliance if more seats are given to Kodandaram party. They told Congress that TJS has no such strength at field level, and it would be fetching for Grand Alliance if TJS is given less number of seats where it can win with certainty.
Kodandaram has come under pressure because of this and he kept continuing discussions with Congress leaders hoping for a solution. But other TJS leaders are angry and they want to contest elections alone. Kodandaram's opinion is that this will not benefit TJS much and it will also split anti-KCR vote that will lead to eventual victory of TRS in December elections.
It seems Kodandaram and his party are ending up in a dead-end eventually. BJP is trying to become friendly to TJS but analysts say it will not be possible because of ideological differences.