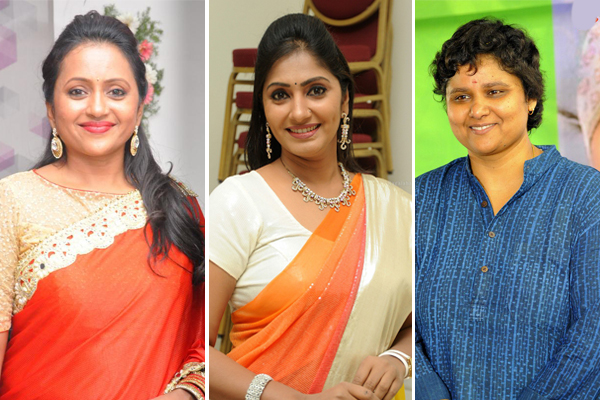 The widespread campaign against sexual harassment on woman, #MeToo has now hit Telugu film industry. To create a safe working environment, Tollywood female artists and directors have launched a platform ' Voice of Woman' to stand in support of the victims.
As reported by Telugu360 a few days ago, several big names of Tollywood have allegedly been linked with sexual misconduct and harassment by several female actors and directors in a meeting led by Samantha, Nandini Reddy and Jhansi. The committee has asked all women to come up with complaints regarding sexual harassment.
Now, it is learnt that the committee has received serious allegations labelled against four directors and two mid range actors. Allu Aravind, Gemini Kiran and Tamareddy Bharadwaj are getting involved in this issue. It is also heard that the committee has adequate proofs to prove the allegations made by lady artists.
It looks like the MeToo campaign is unlikely to die down in Tollywood the near future and several big names may come out in the coming days.