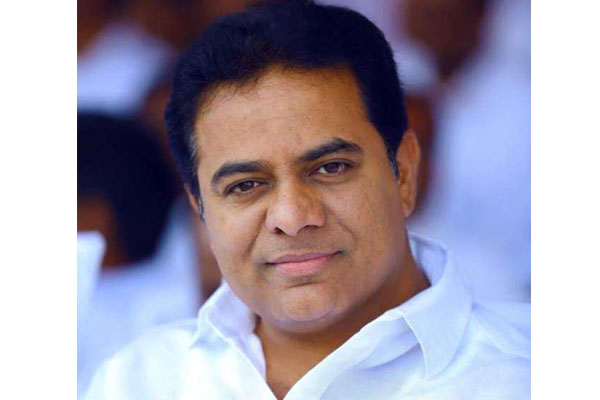 The Telugu states have been in news often related to investments and clearances – Andhra Pradesh keeps signing MOUs while Telangana TS-iPASS gives clearance to industries. Both the states follow single window system and clearances are guaranteed within 15 days in TS and 21 days in AP. Every other month Andhra Pradesh has been making big announcements to draw investment and spur growth.
But on ground is this happening – Where Chandrababu Naidu claims to create 2.01 lakhs after signing 65 MOUs, KTR pronounces of having already created 5 lakh jobs using TS-IPASS. Actions speak louder than words.
Telugu360 was in conversation with an industrialist who has experienced doing businesses with both the Telugu states. When asked about a the ease of doing business in Telangana, the businessman on the pretext of anonymity said, "When any investor approaches Telangana state government with a genuine business plan, Minister KTR is personally supervising and getting things done in a week."
On being queried about his experience working with AP government, he said "In Andhra Pradesh, the approvals are taking delayed. A bureaucrat will tell that approval will be done today or tomorrow, but takes forever."
Advantage TS is that there is barren land, on the other hand Chandrababu's never ending problem is land acquisition. Accepting the realities, instead of cribbing over the spare land, the way TS government coped with it is what makes the difference. Thus hardly giving any chance to TS opposition party, which is now voiceless and merely a showpiece.
Land acquisition in AP has becoming a pain for the government especially for the state which has long coast and vast natural resources. The opposition party in AP leaves no stone unturned to criticise over the CM's failure to materialise the investments. They even said that Chandrababu claims on investment of through MoUs with entrepreneurs is misleading and rubbish.
TDP government time and again claimed that all approvals for business are routed through a single portal and clearances are guaranteed within 21 days. While businesses where land acquisition is not a problem, the process is at going at snail pace.
Post bifurcation, it was expected that the AP businesses will move out of TS. But the TS government which considers them as businessmen and not Andhra people has been very flexible. Resulting in the businesses being reluctant to shift their base.
TRS government is moving ahead with the strategy to believe in what you want to an extent that it has no other choice but to materialize. TDP needs a reality check on time especially on the time constraints. In July the government is about to complete 3years and only thing visible so far is the secretariat, rest all projects are in the state "approvals are in progress". If Vijayawada needs to become a 'Cyberwada' Chandrababu should consider being flexible instead of dawdling.